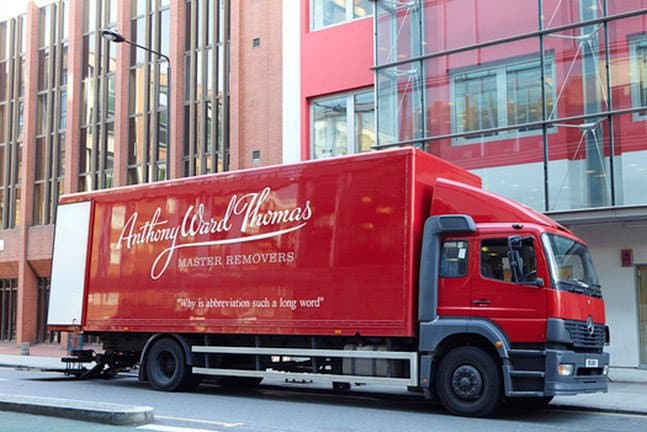 After months of searching, Guy and I are finally looking towards completing the purchase of our first house later this summer. It's been both incredibly exciting and incredibly frustrating, but now that our offer is accepted and the mortgage is figured out, the next steps are going to be to figure out how to schelp two years worth of furniture (and clutter) into our new place.
Expats tend to move around a lot (it's the nature of the beast!), but it doesn't have to be stressful!  If you're in or around London, consider one of the many Removals and Storage London based firms in and around the city.
The planning to move house usually happens 2 months in advance, but it is the last 2 weeks before moving when the stress levels and moving process gets kicked into gear.
There are a lot of things to remember and plan in advance to ensure that your house move day goes as smoothly as possible, this is why it is essential to ensure you have a timeline plan of actions two weeks before your move in date to mitigate any un-foreseen problems during your move.
Check out this helpful guide that takes you through the entire process, from "Oh my god, how are we going to move all of this stuff" to "Honey, put the table there. No, there. No, to the left. No, to the right. Okay, good. Oh wait, just a little more to the left."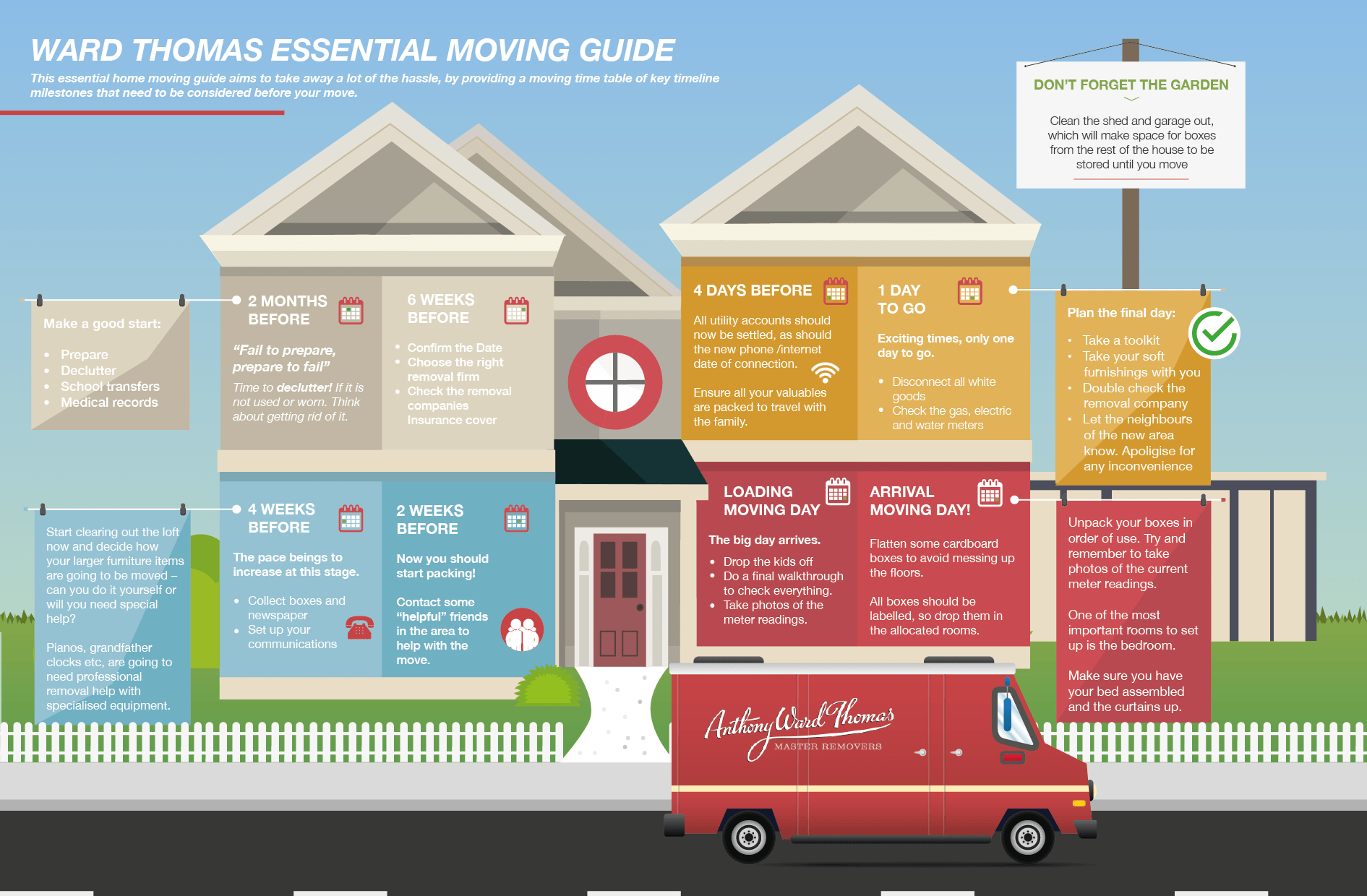 2 Weeks – Before the Move
With 2 weeks to go, the move is getting serious and the finish line is in sight. Your bank or building society should now be informed of your move/new address, as should the post office, so that your mail can get redirected. If you're moving with pets over a long distance, necessary transport and consideration needs to be organised.
If you have "helpful" friends in the area, now is the time to recruit them for help (and return any borrowed items). We say helpful as we want friends that can help the move, not get in the way or just snoop around your possessions and drink tea!
At this stage you also need to double check that the removal vans/companies are booked and confirmed on the right dates.
You can now start the process of packing! Pack up the items in the least used rooms first and ensure that the boxes remain light enough to lift. Top tip: use the biggest boxes for the lightest items. Label all boxes with what is in them, and what room they need to be delivered to in the new house. Some removal companies offer a packing service so you can leave this to the experts if you wish, while you sort out all the other important tasks at week 2.

4 Days – Before the Move
All utility accounts should now be settled, as should the new phone/internet date of connection. Make sure at your new home new phone numbers and the internet connection is installed on the day that you move in. Cancel all subscriptions and deliveries and defrost the fridge and freezer. Remind your neighbours of your impending move and say your goodbyes (now is the time to send change of address card). Pack a survival kit which includes first aid gear, flashlight, batteries etc. If you're moving garden equipment (such as lawn mowers) ensure all fuel is drained properly for transit. Valuable and irreplaceable items should be packed to travel in the cars with the family (digital cameras, jewellery, sentimental items). Also keep in mind that removal vans aren't climate controlled, so items like candles should also go in the family cars.
Finally, make sure any expired or unwanted medication is disposed of domestically or taken with you. Ensure you pack all these items up and then take them to the nearest pharmacy where they will dispose of them safely.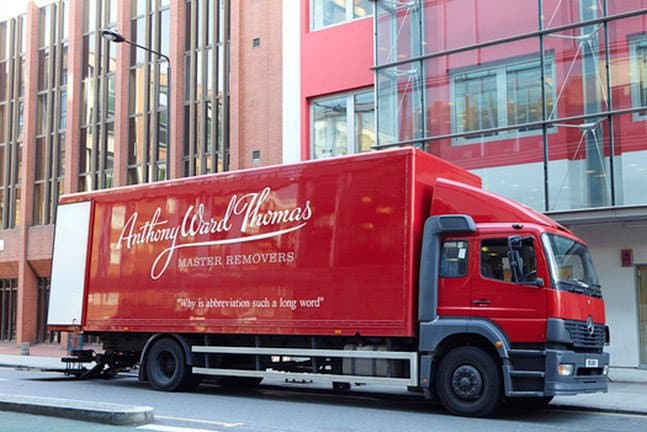 1 Day to Go
Exciting times, only one day to go! Make sure you have the keys to your new house secure and at hand. Pack a refreshments box for the family and removal men/helpers. All liquids and oils should be secured properly and any items not already packed and boxed need to be. All white goods should be disconnected now (if these goods are hard wired then you may need to hire an electrical to disconnect these from the mains), and the gas, electric and water meters should be read. Top tip: take a photo of the readings with your smartphone/camera for future reference. All plumbed items such as washing machines need to be properly disconnected (see below for tips on carrying this out yourself). For larger electrical goods such as TVs, computers, etc., take photos of the back connections to help you install them properly.
It is also a good idea to make sure you have a toolkit with you and some old towels or rags at hand just in case you need them during the move.
Also ensure you take your soft furnishings with you. Curtains are a must for your new home as most people take these with them when they move.
Triple check with the removals company that they are coming in the morning, and keep the kettle handy for a last minute cup of tea on the day of the move. This is one of the most important pieces of equipment during your house move!
Make sure you notify the neighbours in the new area that you are moving into your new home tomorrow and apologize for any noise or road blocking that may occur. This is also the best time to find out if there is sufficient parking and road access for that day (i.e. no road closures are planned) and ensure you have the route confirmed.
And…you're in! Enjoy!