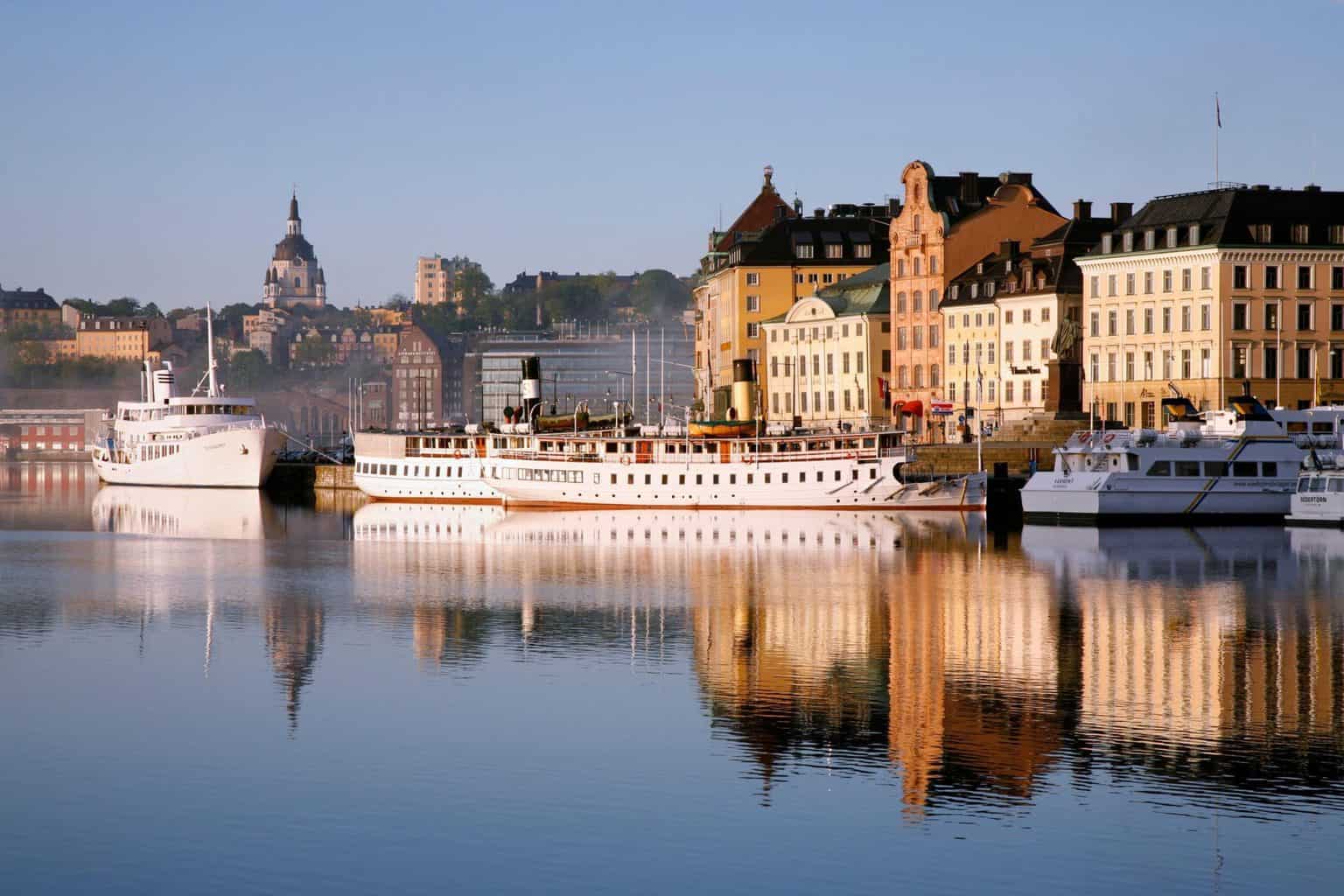 Studying abroad is one of the best ways to gain confidence, change your world view, and show future employers your dedication to being a global citizen. While of course it's an option to get your degree at home in the States, you're seriously missing out if you don't consider other opportunities.
Having trouble deciding where to go? No worries, I'll decide for you! Sweden is a beautiful country with a great education system and is an up and coming hotspot for Americans to study.
Need more convincing? Here are 5 reasons why every Millennial needs to study abroad in Sweden:
1. You Can Take a Degree in English
While learning Swedish is also a wonderful goal, you won't need to know the language to get a degree in Sweden.  There are over 1,000 Master's degree programs that offer their courses in English, so you can learn the local language in your spare time and get right down to business in your classes.
Of course, many Swedes speak English as a second language, so you'll find it generally easy to communicate when you're out and about. The number one rule, though, no matter where you're traveling, is to start with the native language first! Learn a few conversational phrases in Swedish and try them out. You may just find a new language partner to practice with.
2. You'll Get an Amazing Education
Sweden was ranked the 5th best country in the world for higher education by Universitas in 2016, which is even higher than the UK and Sweden has the second highest number of top-300 ranked universities per capita in the world. You'll also be in good company, as Sweden continually produces Nobel laureates and experts in business, sustainability, design and technology. This isn't just a playground full of beautiful sites (though we like those too). You can get an incredible education in Sweden that you can apply anywhere in the world.
3.  Learn Swedish Values
Not only will you discover how Sweden interacts with the world at large, you'll also come to understand plenty of Swedish values.
Interested in sustainable development? There's no better place to learn than Sweden, one of the most sustainable countries in the world.
Wanting to flex your creative muscles? You'll find plenty of degrees geared towards the innovators and free thinkers of the world, as this is strongly encouraged of graduates and regular Swedish citizens alike.
Trying to fight for justice and equality? That's a core Swedish value too, and you'll find plenty of similar thinkers wanting to change the world for the better.
Are you technologically minded? Sweden has some of the top technology programs in the world that combine computers and science for mind-blowing discoveries and incredible learning opportunities.
4. Experience Sweden's Worldview
Sweden is a global country, with homegrown brands that reach across the continents including IKEA, H&M and Volvo. It's an incredible place to study International Relations and understand the global issues facing our world today.
And if that isn't enough, just think of what you can do with an IR degree from Sweden. Studies have shown that almost 40% of companies missed business opportunities because they didn't have staff qualified in international affairs. Graduates with a global outlook are highly sought after, and in today's political climate first-hand knowledge of international affairs is becoming increasingly important. Sweden is one of the nations leading the way.
5. Discover a Beautiful Country

One of the best parts about doing a Master's degree in Sweden is the ability to take your learning outside the classroom. Whether you're learning about sustainability on a coastal island or taking a course in technology in one of Sweden's forward-thinking cities, there will always be a beautiful view and incredible landscapes waiting for you.
If you're wanting to learn more, check out the top ranked Swedish universities to start your study abroad journey today. Seriously, don't miss the opportunity to study abroad in Sweden!
This is a sponsored post.