If you're like me and you need to be doing something at all times, it can be hard to find ways to relax. I tell myself that I'm going to 'take the day off' and then sit there uncomfortably for 10 minutes staring at the wall before I'm immersed in a new project or wandering the house looking for things 'to do.'
Over the years, I've found that crafting is one of the things that keeps me sane, though I don't do enough of it. I don't mean like, full-on drowning in pom poms and paint cans crafting, but just projects around the house that keep me occupied. When Embellish Box reached, I was intrigued for 2 reasons:
1. I LOVE subscription boxes.
2. I love trinkets, paper, and cutting paper into various fun shapes.
The box comes in bright packaging with a content card that details everything in your box. I was excited to rip into it, but took a moment to take this picture of it looking its best.
There's a new theme every month, and no box will get repeated twice, which ensures you can sign up for as long as you'd like and not fear getting the same things. The theme of this box was "tea time" with Alice in Wonderland, which is oh-so-appropriate for me as I used to have a giant Alice in Wonderland mural in my childhood bedroom and have explored many of the areas Lewis Carroll used for inspiration while in Oxford.
Here's a better photo of what came in the box. Everything was high quality and I loved the combination of paper cutting supplies along with cutesy things like the 'I have wild tea parties' pin that you don't need, but you definitely NEED.
In addition to the paper cutting templates, as shown below, you also get a template to build your own paper house with each instructions on how to do it. Over the years, you can build a small paper village with loads of different prints and designs.
The colors of the paper were vibrant and bright, and the paper itself was really sturdy. I'm still in the process of using my templates, but they're coming along really nicely.
I would also like to give a very special mention to the edible treats in the box: rich tea and this clock cookie. The clock cookie lasted all of two seconds before we scarfed it down.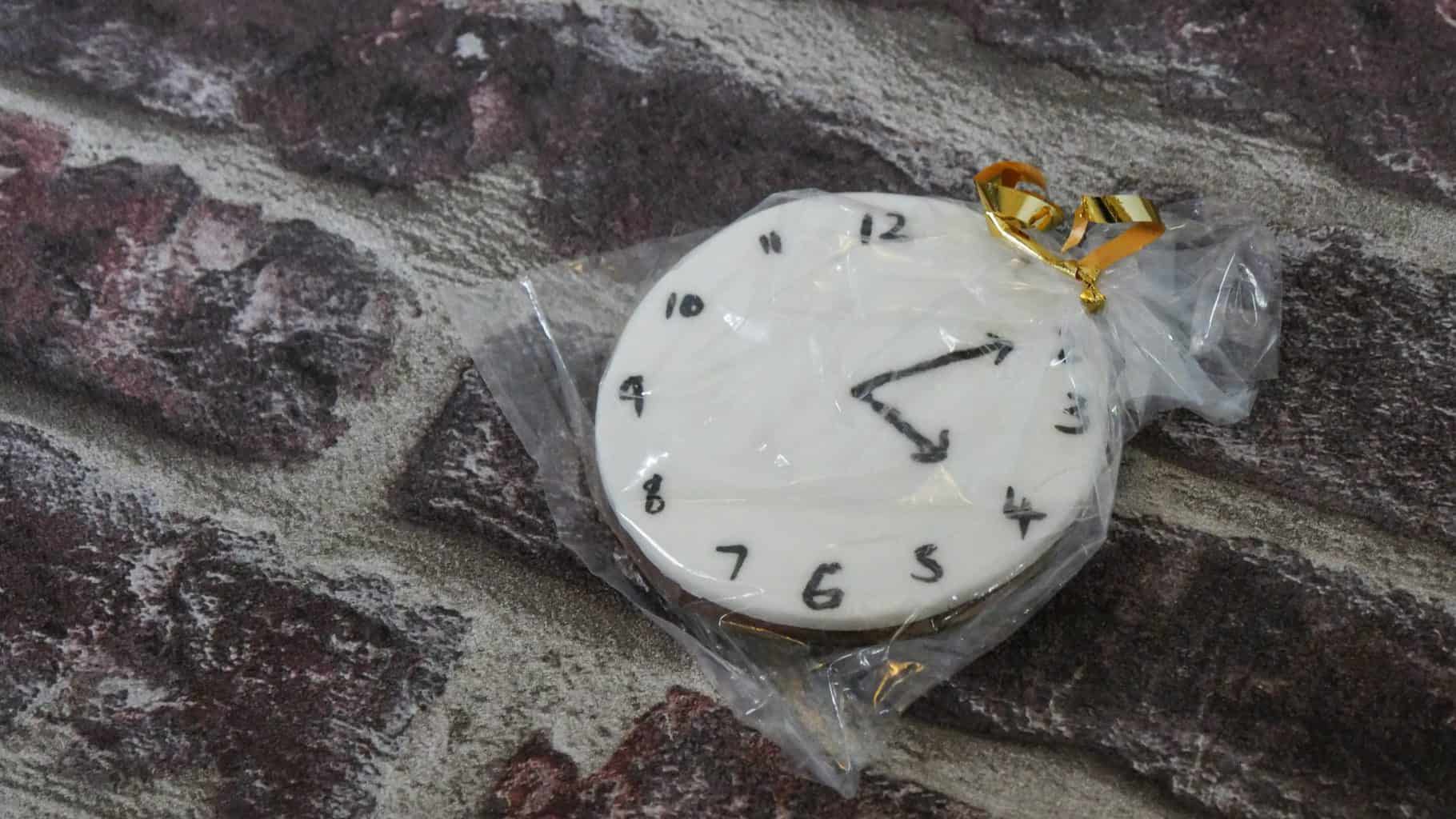 If you're a UK reader and interested in signing up (or gifting it to a friend or relative), stop over at Embellish Box's website.