This post contains affiliate links for which I may make a small commission to help keep the site running. You will not be charged extra for these items had you not clicked the links. Thank you for your help to keep the site running!
Although the UK is well-known for fish and chips, there's more that the British Isles are popular for than just fried food.
If you're looking for some British casinos to play your favorite card, table, and slot games at, you've come to the right place.
In fact, the UK is home to some of the world's best gambling houses that millions of visitors pass through every year.
Get ready to win some cash because we're about to explore the most popular British casinos!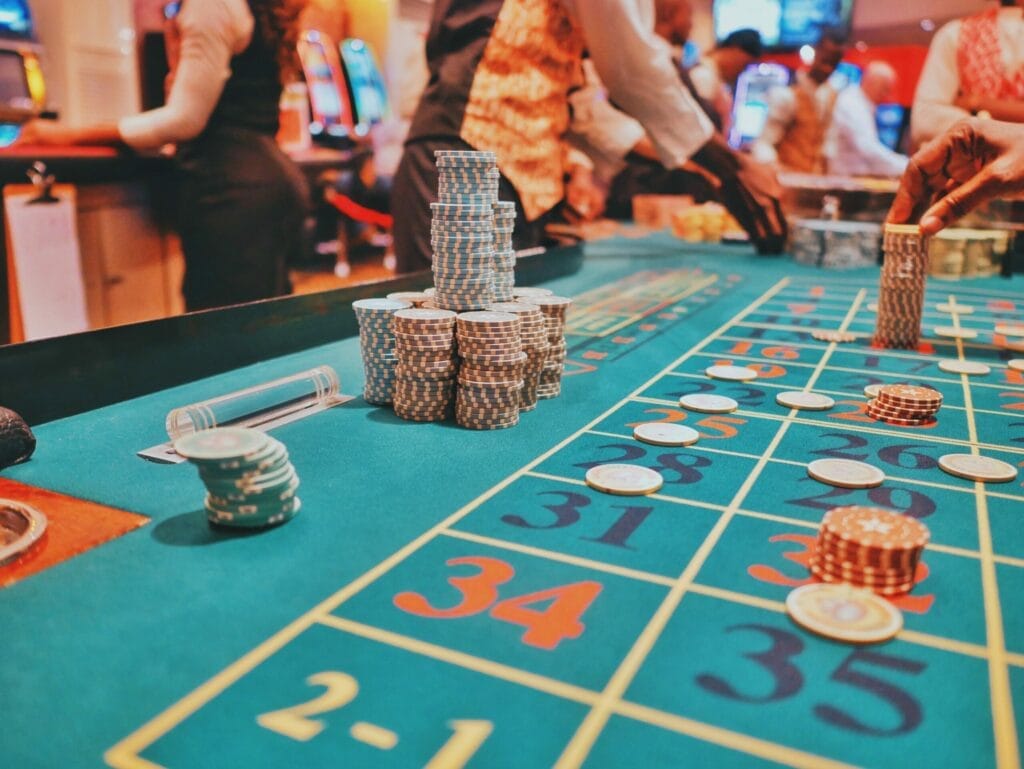 1. The Hippodrome Casino
If you happen to be traveling to London's West End, you need to visit the Hippodrome Casino.
This massive gambling house boasts three floors of gaming entertainment, hundreds of slot machines, over 20 different tables, and much more.
If you're looking for a combination of gambling, live entertainment, and fantastic food, the Heliot is the casino's primary restaurant.
A world-renowned steakhouse, the Heliot is often considered one of the best in West London.
The Hippodrome is also home to six bars, some open 24 hours per day.
If you aren't there for the gambling, make sure to check out the live shows at the theatre.
2. The Park Lane Casino
If you're a high roller, you'll want to check out the exclusive Park Lane Casino, located on the aptly named Park Lane.
This casino has a £1,000 membership fee, so it's probably not somewhere your average Joe would go for a night of poker.
However, if you are affluent, enjoy gambling in a ritzy location on a regular basis, and looking to bet big and win bigger, it's certainly worth the membership fee.
It has private rooms and large outdoor areas that provide a great gambling experience year-round.
The Jewel of Mayfair is the resident restaurant here, which features some of the most delectable cuisine on the planet.
You'll also find an exclusive bar here that offers a plethora of fine whiskeys and wines, although they certainly aren't cheap!
3. The Aspers Stratford
Although Stratford was experiencing quite a downturn before the 2012 Olympics, it has been revived into a bustling metropolis of tourism and entertainment.
Home to one of the world's largest shopping centers, the biggest in Europe in fact, it also features Aspers Stratford, one of the most popular casinos in all of England.
Although you'll find every type of casino game possible here, it's best known for its poker tables and annual poker tournaments.
You'll find at least one poker tournament every month, along with slot machine tournaments too.
In case you start getting hungry, there are also several restaurants and bars on the premises.
And if you happen to get bored, you can always visit the Westfield Shopping Centre.
4. The Genting Club Sheffield
Often referred to as "the Jewel of Northern England," the Genting Club Sheffield is an ideal location for casino-goers of all sorts.
Among the biggest attractions here are the 10 American-style roulette tables and the plethora of slot machines.
That said, you might not want to go here if you're a blackjack player because there are only a few tables.
If you're looking for a fun night out, this is the location to be, as it features two massive bars that host live bands regularly.
You'll also have access to some tremendous fast-food chains and top-rated restaurants.
5. Grosvenor Casinos
Yes, that is plural because this United Kingdom-based chain of casinos has over 50 locations in major cities and towns across the country.
There are even two unbranded locations in Belgium.
With over 6,300 employees and nearly 10 million customers visiting every year, this is one of the most popular casino chains on the British Isles.
One of the most popular locations is the Leo, located in Liverpool, which is open 24/7 and home to dual cocktail bars and an a la carte restaurant.
Interestingly, Grosvenor Casinos host the largest poker tournament outside of the USA, the Goliath, with 11,493 players attending in 2023.
Alex Todd was this year's winner, taking home over £176,000!
The UK Grosvenor Casinos are hailed as great weekend getaway destinations for bachelor and bachelorette parties, couples looking for a bit of romance, and people pursuing profitable wagers.
Grosvenor also has a massive online presence for those who prefer to play from home, and new online casinos are launching all the time!
6. Les Croupiers Casino
Les Croupiers is the oldest casino in Wales and one of the most popular too.
This Cardiff location offers players a litany of table games, including blackjack, three-card poker, and roulette, as well as a multitude of slot machines.
One of the most impressive aspects of this world-class casino is the 200-person poker room.
And if you're into authentic Chinese cuisine, the Dragon Court restaurant is well worth checking out.
Les Croupiers is also home to a large sports bar where you can watch your favorite rugby, football, and other sports games.
7. The Casino at The Empire
If you want to participate in big poker tournaments, you'll find these at The Casino at The Empire.
However, the open-plan gaming floor also allows players all sorts of to enjoy their favourite games, whether blackjack, slots, craps, poker, or anything in between.
If you're looking for a casino that closely resembles those in Las Vegas, this is it—and it's open 24/7.  
It also plays host to the ever-popular Iron Balcony Bar that overlooks Leicester Square, where you'll also find the Carlsberg Sports Bar.
If you're seeking a combination of entertainment and food, this is one of the best casinos to visit in all the UK.