After a really poor showing of sunshine this summer, London's forecast for the next few weeks actually has more sun than clouds. FINALLY! I spend all year hear either waiting for or missing the summer, so if London didn't shape up soon we were going to have to have some words.
Behold, a rare London forecast that will surely change back to rain by the time I open my phone again.
Hey, sidenote! If you're traveling to the UK or live in the UK, whether for a short period of time or as an expat, why don't you join my Facebook group where you can ask questions, get advice or just look at pretty pictures of this part of the world! Just click here to request to join and I'll add you!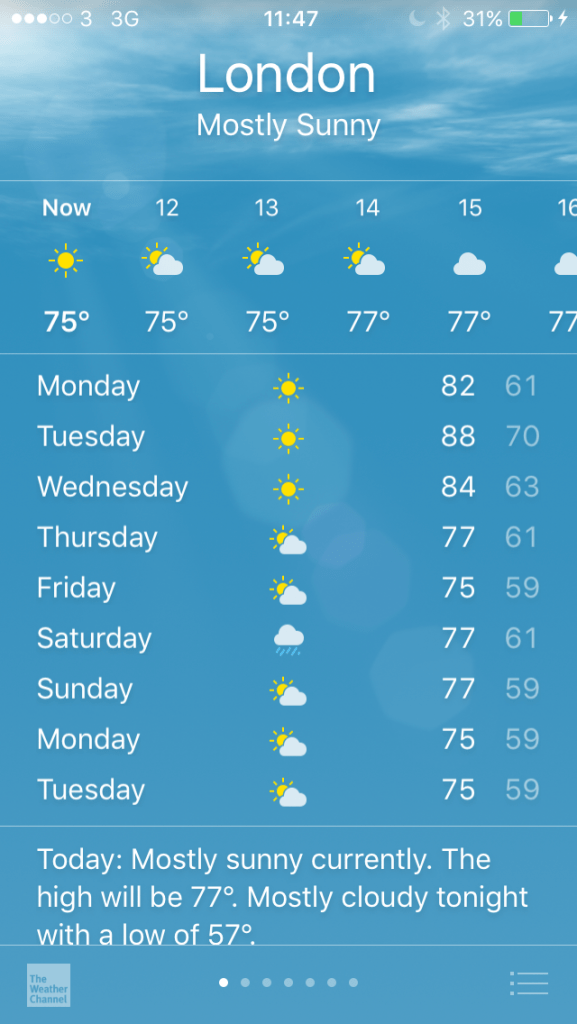 One of London's biggest parks is the vast amount of green space within the city, so even tried and true central Londoners can find themselves spreading out in the grass once in awhile. I realize this post is titled "Best Parks in London for a Picnic," but that's mostly because relaxing in a park and eating are my two favorite things so I'm not really sure what else you do in a park.
If you have other ideas or are one of those strange 'team sports' kind of people, I'm sure you can find alternative outdoor activities besides stuffing your face with strawberries.
Anyway, not all London parks are created equally, so I've put together a list of the best London parks to hang out in this summer.
Hyde Park
Arguably the most famous London park, Hyde Park is, how do you say, GIGANTIC and has a wide variety of things to see and do within the park. There is plenty of space to sit in the open grass or on more organized park benches and fountain areas.
Serpentine Lake cuts right through the center of Hyde Park, and if you wait around long enough you can see views like this. Just for the sheer size of it (which also makes it feel less crowded), Hyde Park is a good one for the whole family.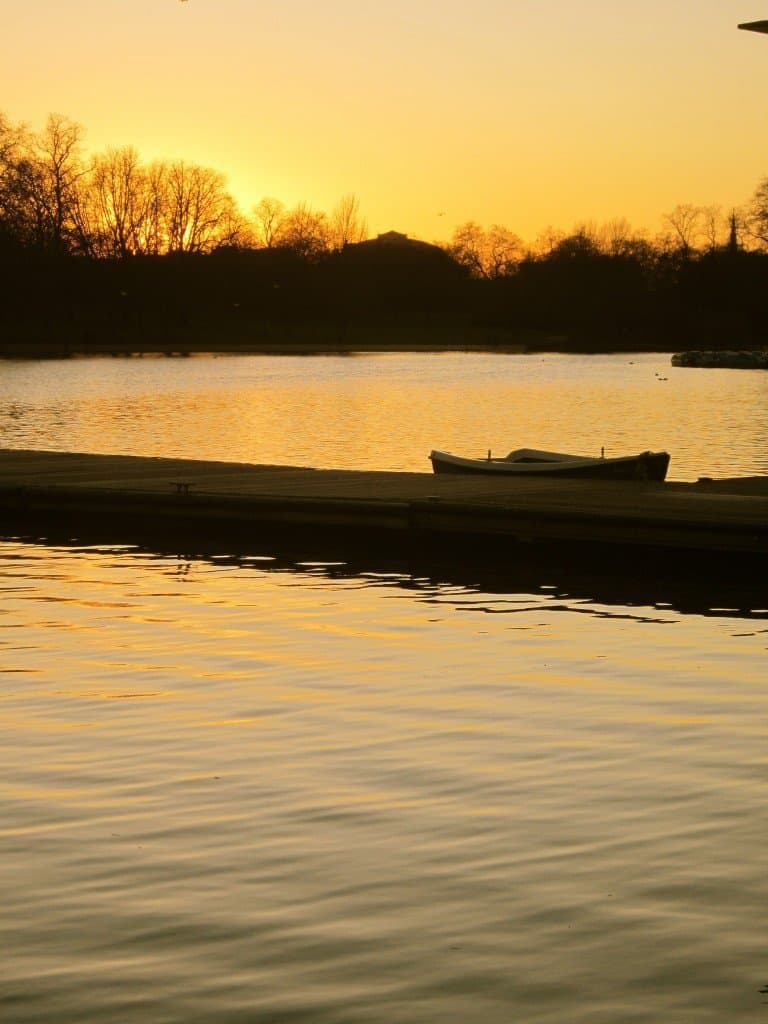 Regent's Park
Regent's Park is basically where all good things in the world happen. It has one of the best views of London from Primrose Hill, it's right next to the London Zoo so you can spot cute baby animals as you walk along, and it has a stunning manicured garden that makes you feel like you just fell out of a Victorian romance novel.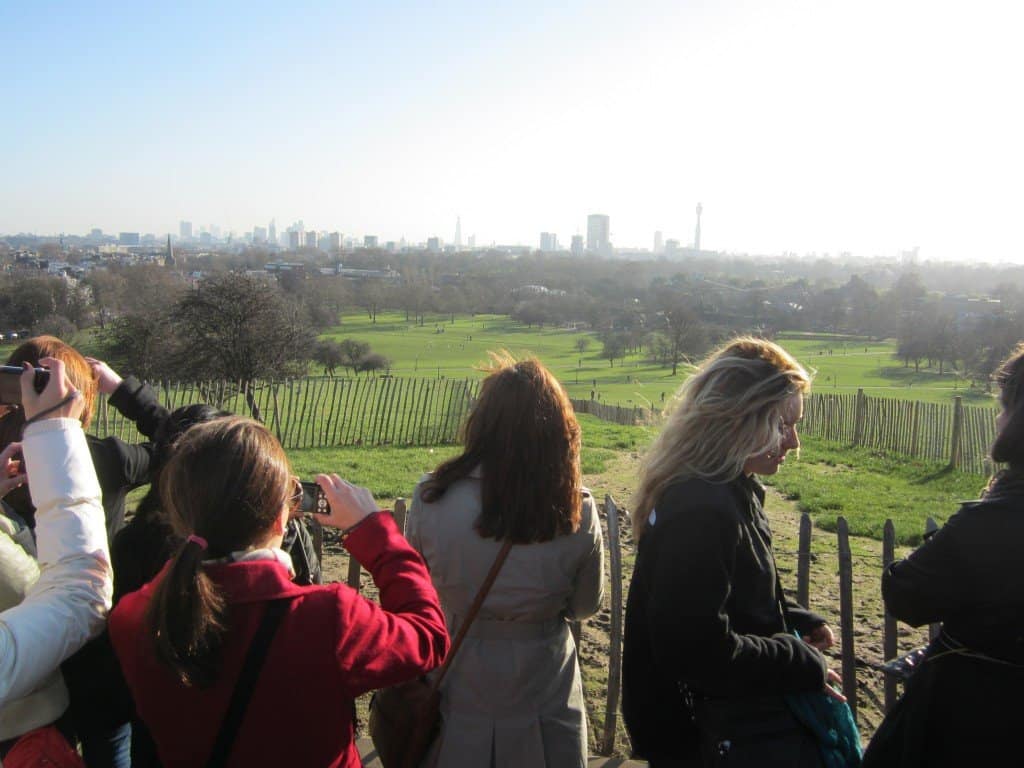 If you can't tell, Regent's Park is my favorite park in all of London and if you don't agree with me, I will take you to the top of Primrose Hill(pictured above) and make you sit there all day until you finally admit that your life has been forever changed.
That being said, if you have mobility issues, are a small child, or are just not a fan of walking up steep inclines, stick to the lower parts of Regent's Park that don't require you to huff and puff your way up a giant hill to experience it.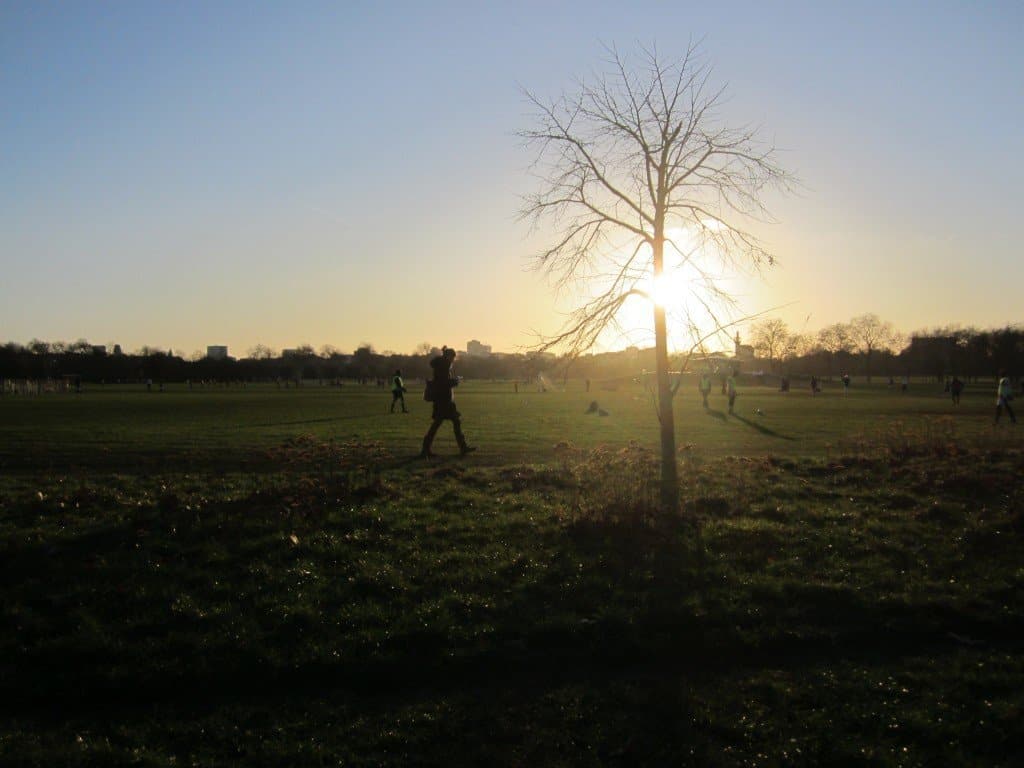 Richmond Park
For a beautifully landscaped park with free roaming deer, consider Richmond Park. It's a bit further out of Central London, but you get adorable deer running around in the sunshine so the extra few minutes on the tube are a small price to pay, really.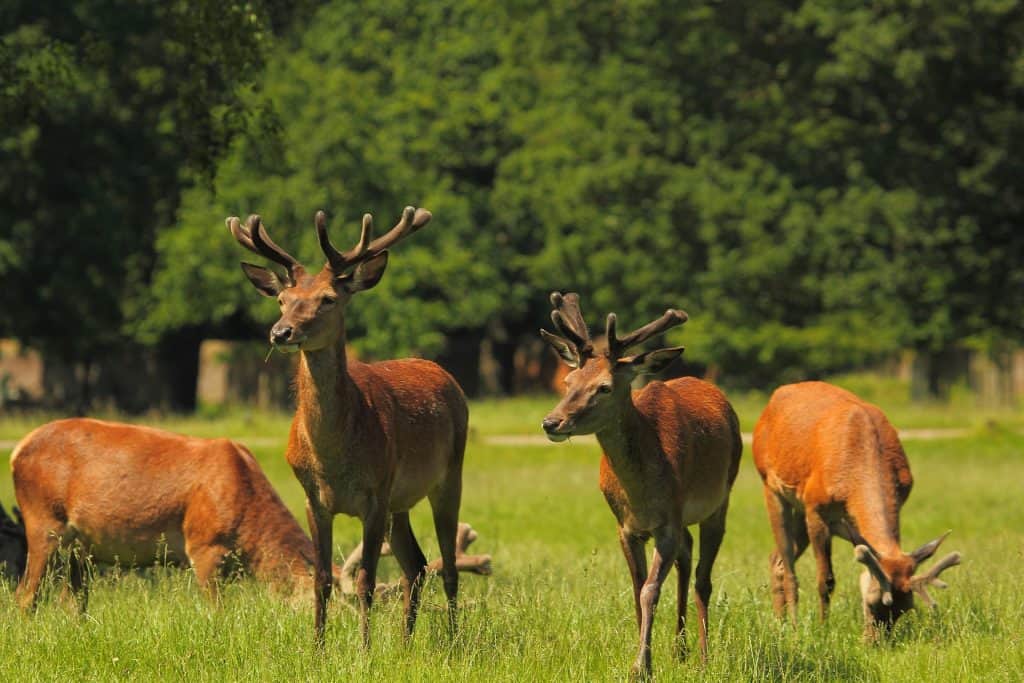 St. James Park
It doesn't get much more royal than St. James Park. As the lake and green grass in front of the Buckingham Palace, St. James Park is a great place to take a break during a busy day in Westminster. It can be a little packed with tourists, but if you bring a blanket you can always find a space to sit down.