Now that the summer is on its way, I am ALL ABOUT the heat. After months of cold, grey skies and coats and scarves and "can't feel my hands, are they still there?" I (and most Londoners) am ready to embrace warmer temperatures.
The catch is that the English summer can be a bit touch and go. Tomorrow will be 75 degrees, while Saturday will be 57. Not exactly the weather for the tan I was hoping for.
With that in mind, I've been researching some cities that can host a more certain warm getaway. One that comes up time and time again is the beautiful Barcelona, the famous coastal city in Spain.
Sidenote: if you want more information about Barcelona or to chat about other travel destinations around the world, join my exclusive travel talk community on Facebook. You can ask questions, share information, or just enjoy beautiful pictures to inspire your wanderlust. Click here to join and I'll add you!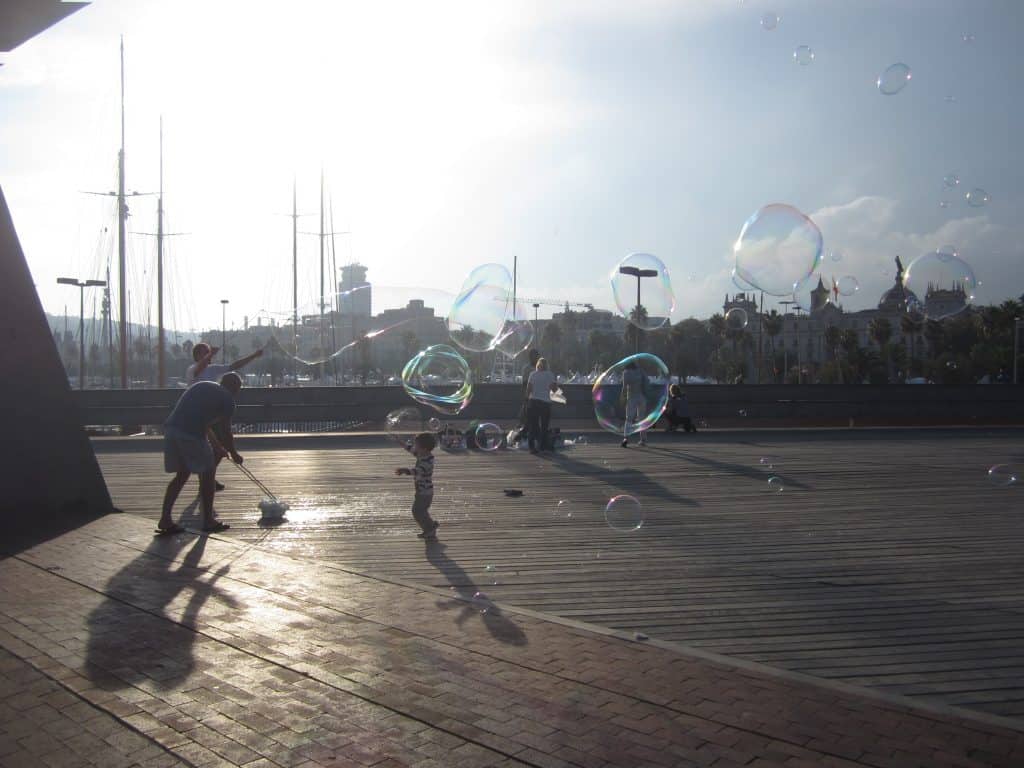 Barcelona is a home for culture, city life, and hanging out on the beach all in one day.  You don't need to travel far within the city to see the medieval winding streets, the beach shacks by the water, or the impressive architecture by Gaudi and many others.
If it's your first time, you'll want to hit some of the major sights, including Parc Guell, La Sagrada Familia, and Font Magica. We didn't find any 'major attraction' that wasn't worth our time and/or money, but you can also see Trip Advisor's rankings here, depending on what type of activities you enjoy most.
Don't forget to brush up on your Spanish as well. Check out these useful Spanish phrases for traveling and practice your "por favors" and "gracias" before you go.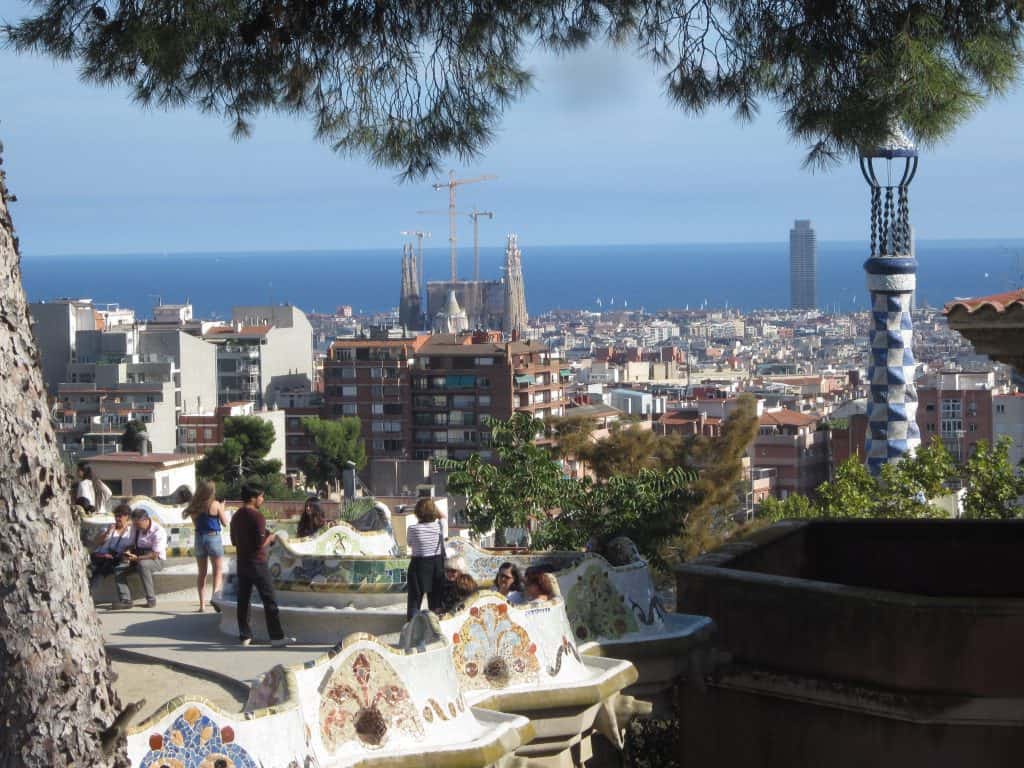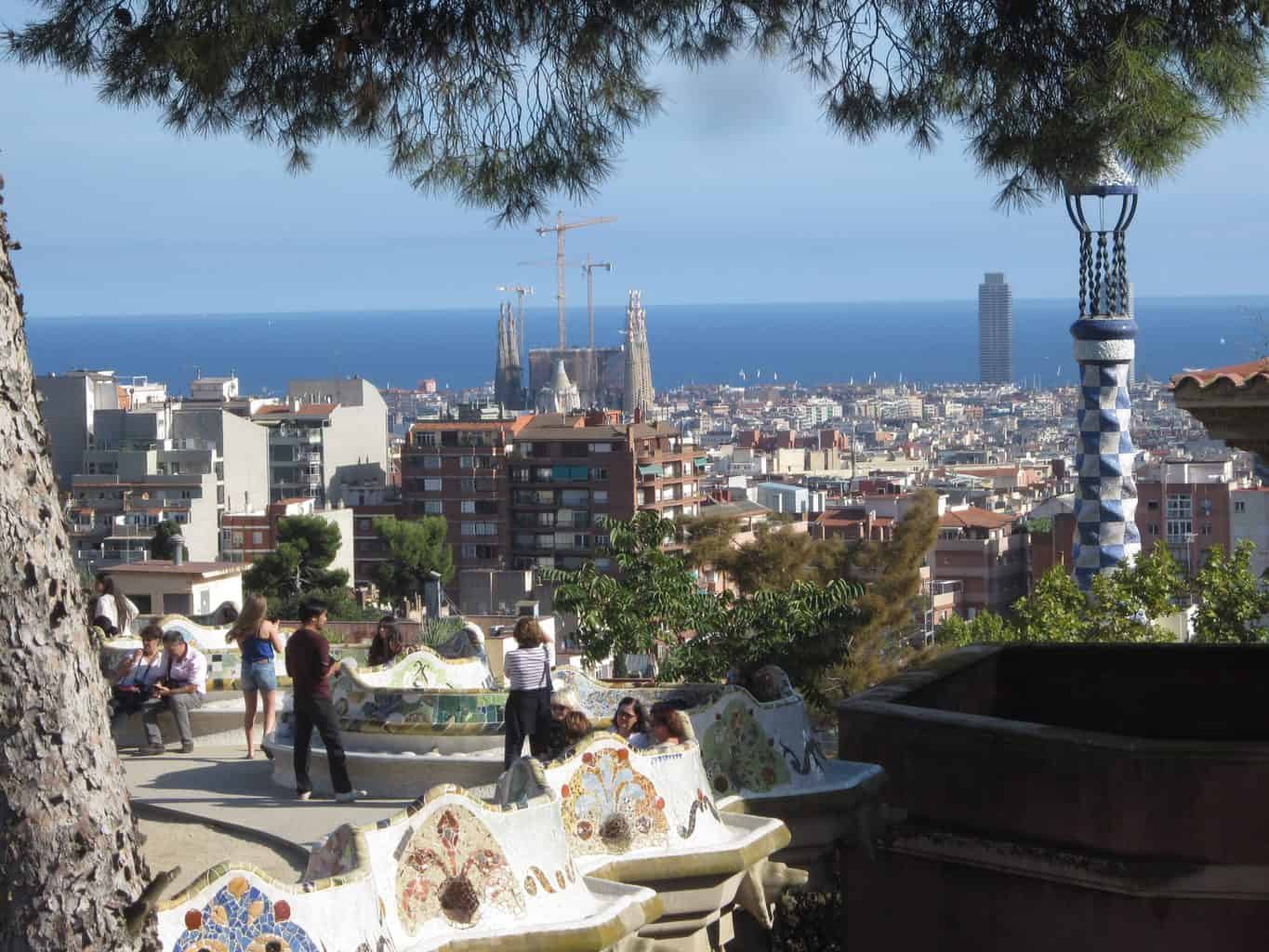 You should also make the time to stroll along the port and the beach. Choose the later hours in the afternoon/evening to grab some ice cream and meander along after a long day of touring. The sun is just right and the city is coming out of hiding from its afternoon siesta.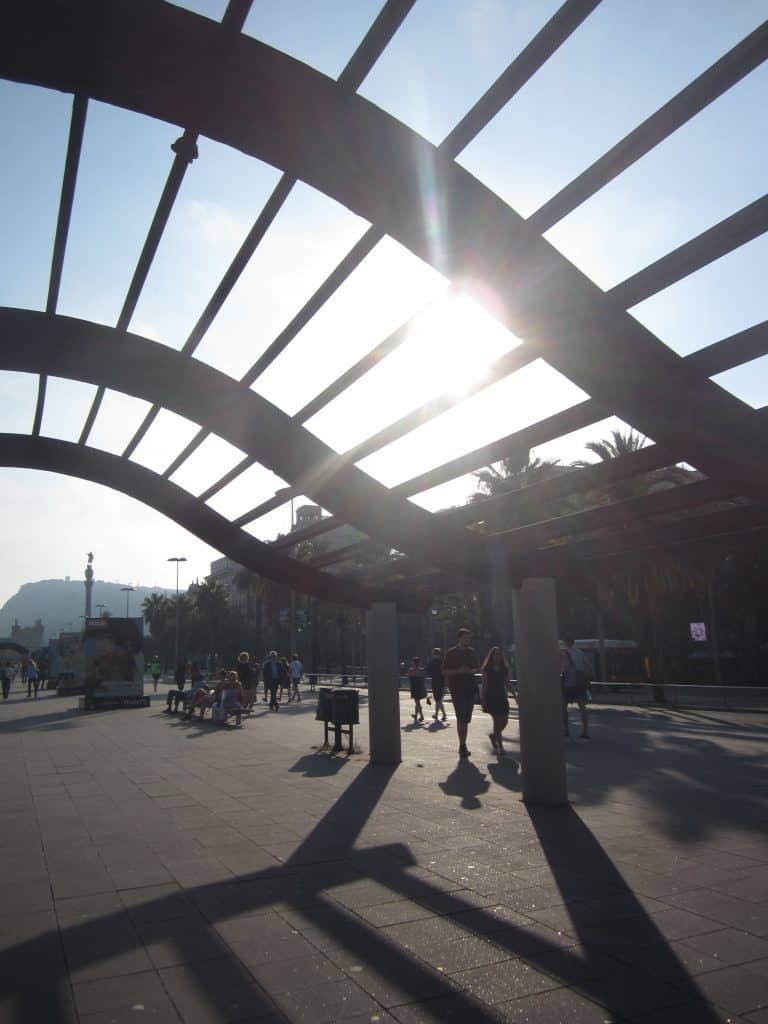 Barcelona is also a great choice for anyone who enjoys parks and greenery. In addition to Parc Guell, you have the Parc de la Ciutadella with its golden fountains and plenty of places to stop for lunch. Here's me, trying out my best 'sorority' pose on a bright summer day.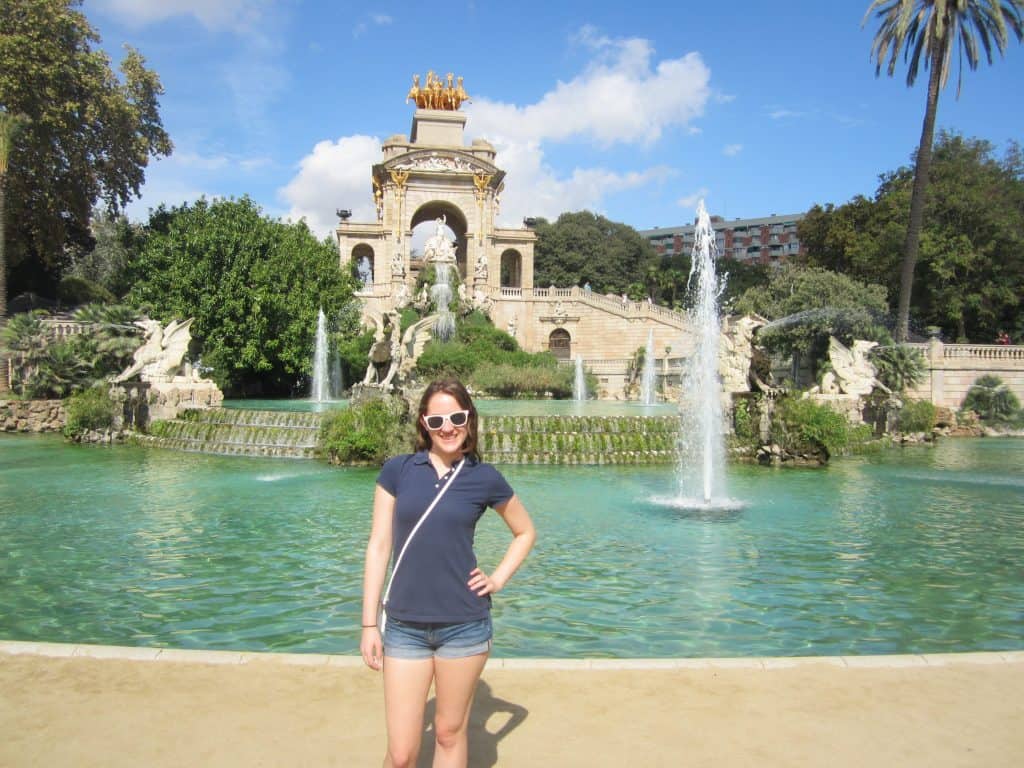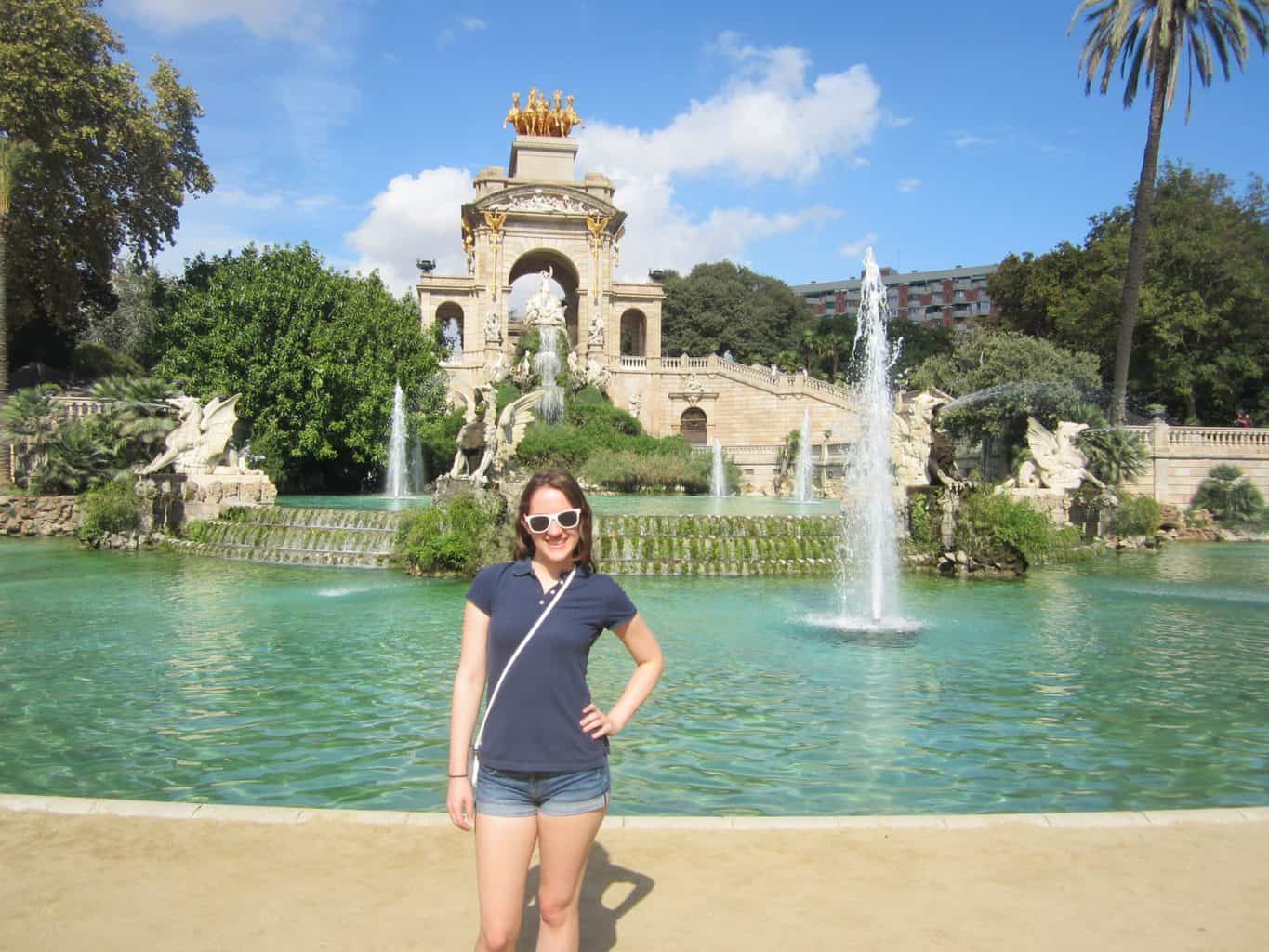 For dinner, a meal traditionally eaten late into the evening and after my bedtime, head back towards the 'old' town for winding streets and a step back into the city's history. Take a map with you, though, or you'll end up looking lost. Or maybe that's because I can't read a map to save my life.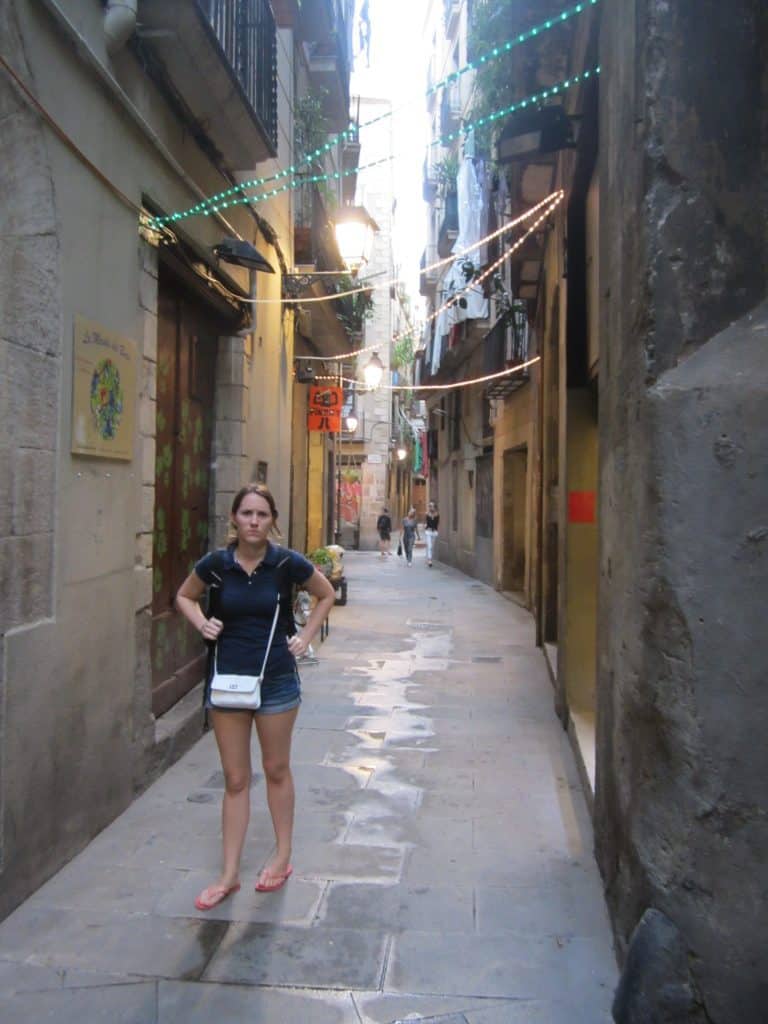 We stayed in Barcelona for four days and would have had plenty to do to fill a few weeks, if not more. Because of the leisurely Spanish lifestyle, you don't feel rushed from thing to thing and can instead take some time to soak it all in and enjoy everything the city has to offer on your terms.
Have you been to Barcelona? Want to go? Tell me in the comments!