In between the bright lights of massive cities like London and the "untouched," natural bits of the UK are hundreds and hundreds of towns and villages with their own local secrets and charm.
For many tourists, Stratford-upon-Avon is one of those towns, the perfect combination of history and "classic" English culture that makes you feel as though you've stepped foot into a medieval past where Kings and Queens stroll the cobblestone streets and people use words like "six pence" and "tuppence" and "ye olde."
Hey, sidenote! If you're traveling to the UK or live in the UK, whether for a short period of time or as an expat, why don't you join my Facebook group where you can ask questions, get advice or just look at pretty pictures of this part of the world! Just click here to request to join and I'll add you!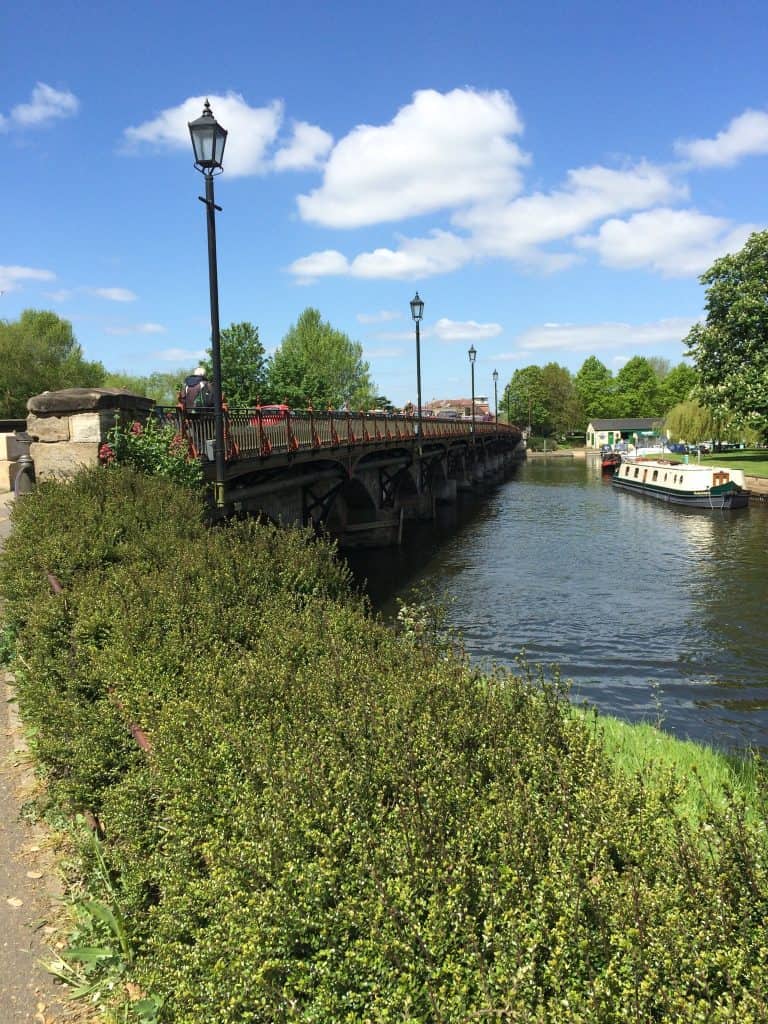 Whether you have just one day or a long weekend to roam the town, Stratford-upon-Avon is one of my most highly recommend spots for a getaway.
History
Stratford upon Avon as it is known today began as a medieval market town dating back to 1196. Although it is most famous for being the home and birthplace of William Shakespeare, it was also an important industrial center and a gateway to the British canal network.
Prior to its charter in 1196, the town was believed to be part of a Roman settlement and then home to the Saxons. The name of the town is also of Saxon origin, meaning the area where a road crosses a river (Avon) by a ford (Strat-ford).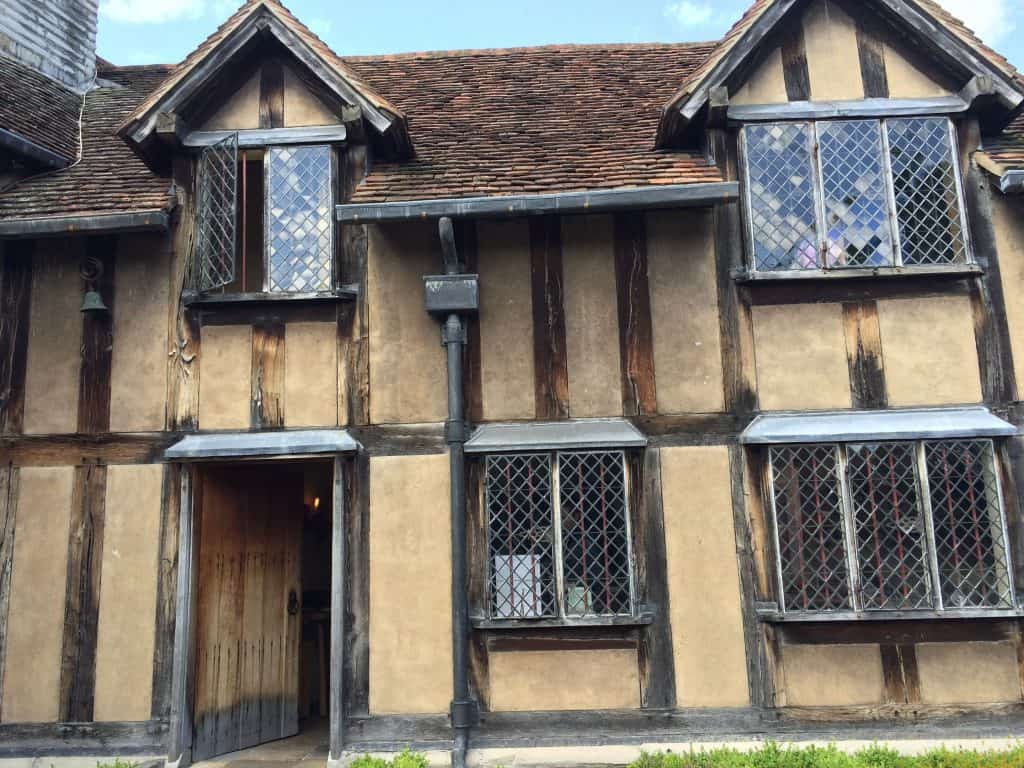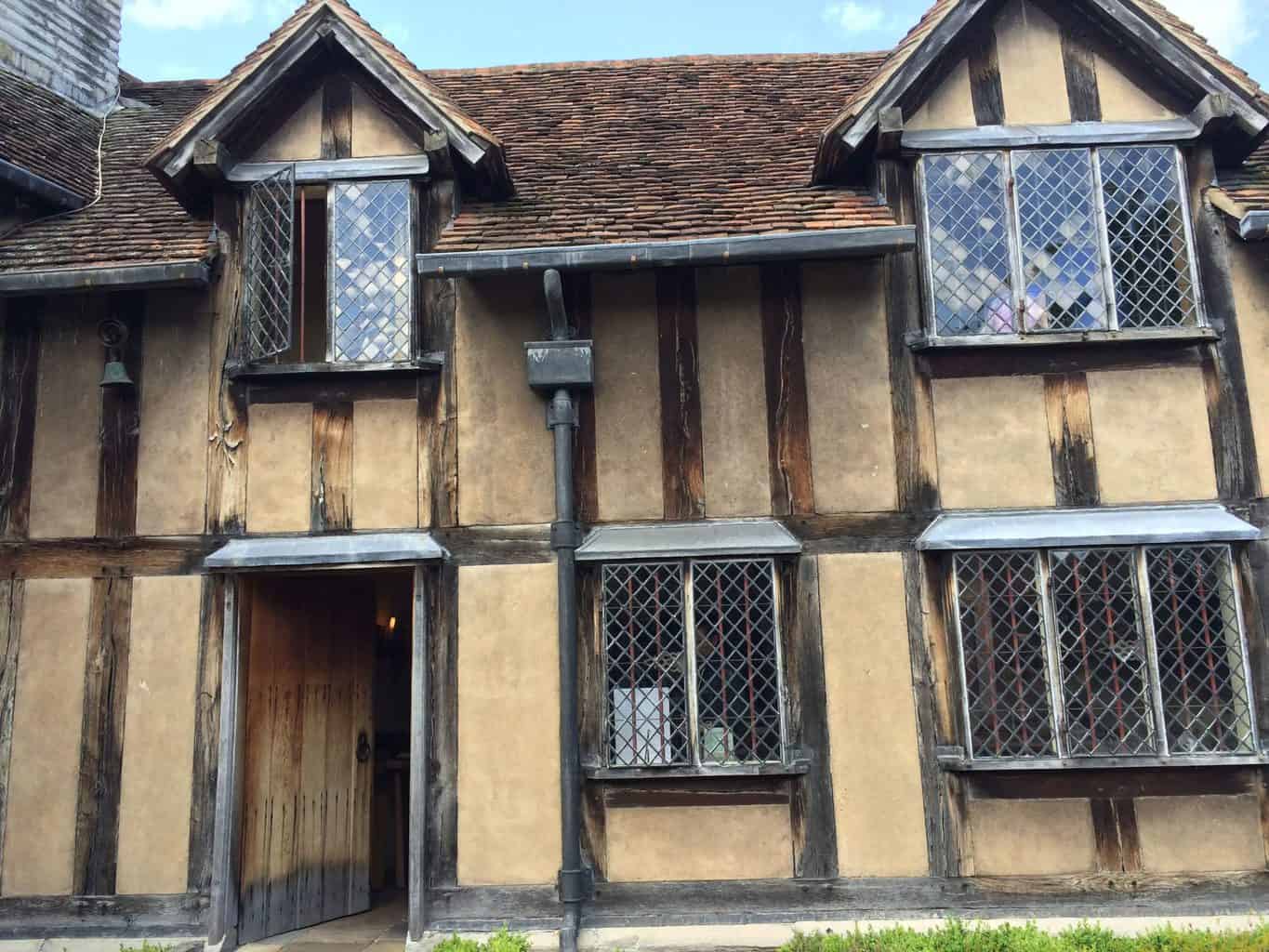 Things to Do

Besides generally walk around and marvel at how quaint and Shakespearean everything looks, you can also head to his birthplace, see a show at the theatre (Shakespeare, what else?), head to the Butterfly farm, spend a sunny afternoon at Anne Hathaway's cottage (Shakespeare's wife, not Princess Diaries Anne Hathaway), and stop by the church to see where Shakespeare himself is buried!
Where to Eat
We had a nice meal at the Boston Tea Party, which was actually chosen for how good the food looked and not the name, though I do love it. I had a chipotle chicken sandwich and some of the most amazing fries I've had this side of the pond.
It's right near Shakespeare's birthplace and is well-known for its brunch if you are heading to eat before sight seeing. (Look at me, you guys, taking pictures of my food like I think I'm some food blogger or something. No shame).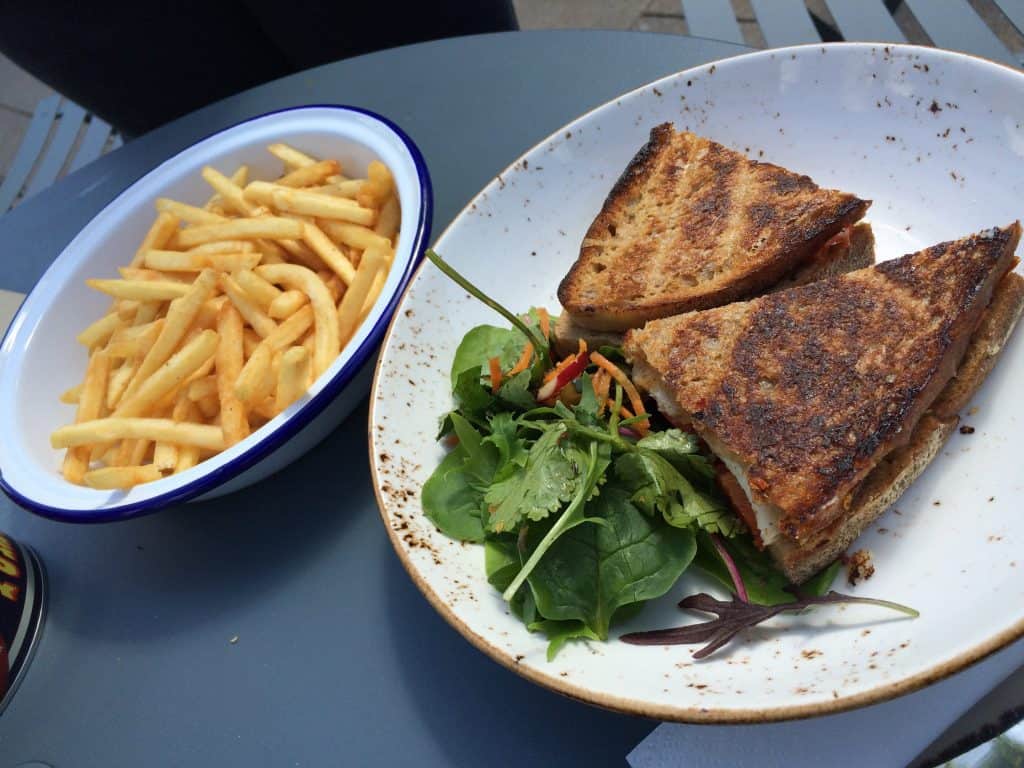 Where to Stay
We stayed in the Macdonald Alveston Manor Hotel, a beautiful location within easy walking distance of the town centre and all of the sights.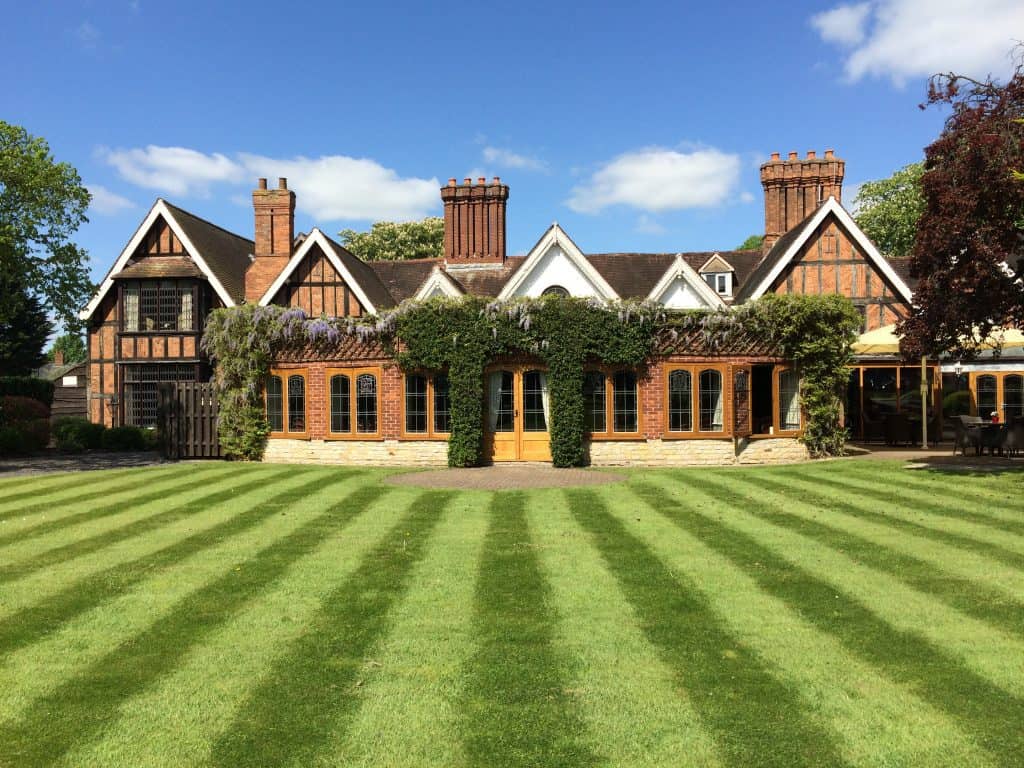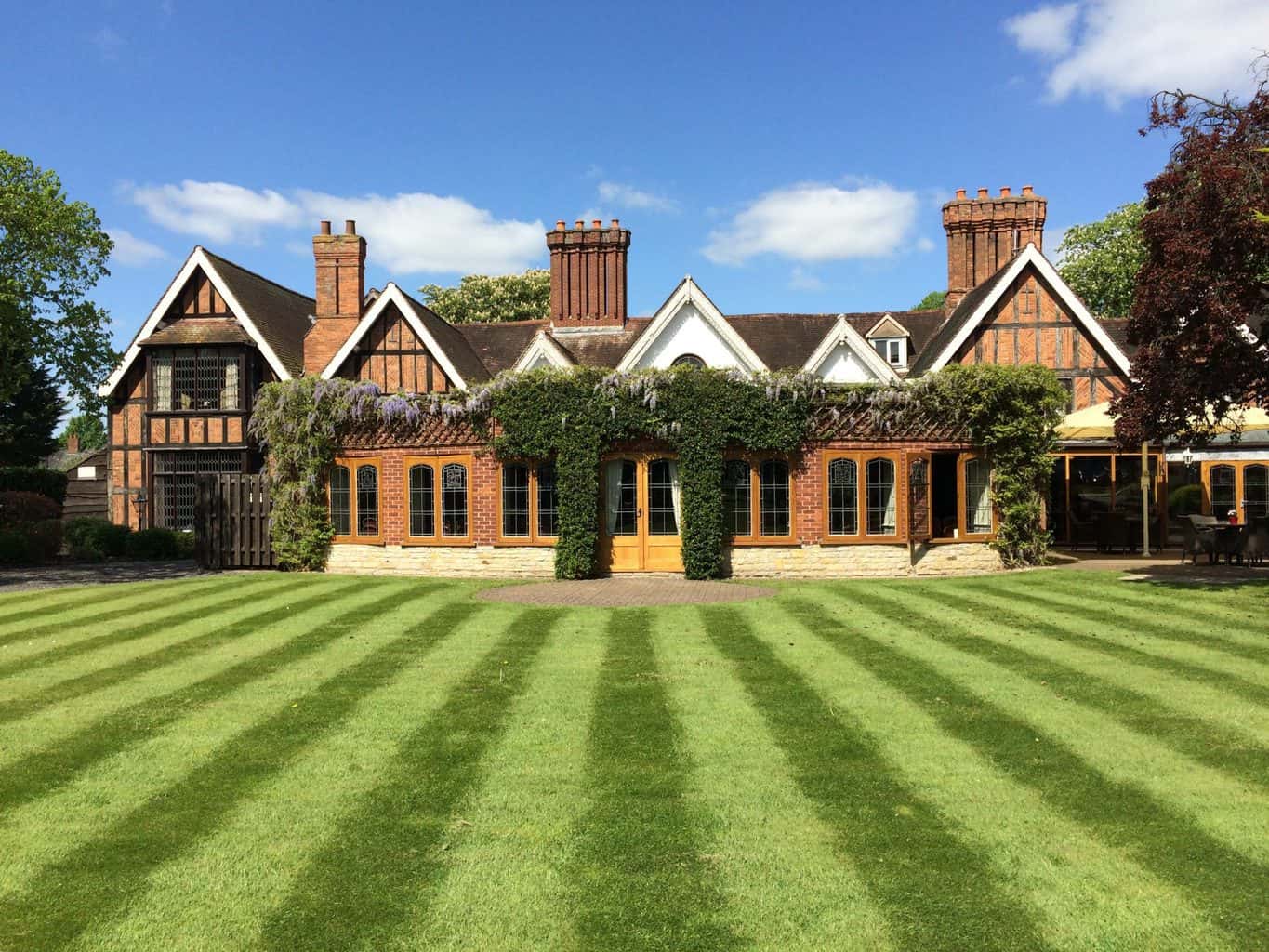 With plenty of rooms and a giant outdoor courtyard that is practicaly built for the purpose of soaking up a sunny day, you won't find anywhere else in the town like it. You can find a restauraunt, a gym, a swimming pool, and a spa all on-site, as well as parking out front and back, which is always a winner if you're driving in.
How to Get There
From London, you can easily get to Stratford-upon-Avon by train from London Marylebone or London Euston. You can find tickets from Trainline  and pick the route and timings that work best for you. To avoid paying the highest fares, consider buying an 'off-peak' ticket, or look into deals that require 3 or more people traveling in a group to save. Journeys take about 2 hours on average.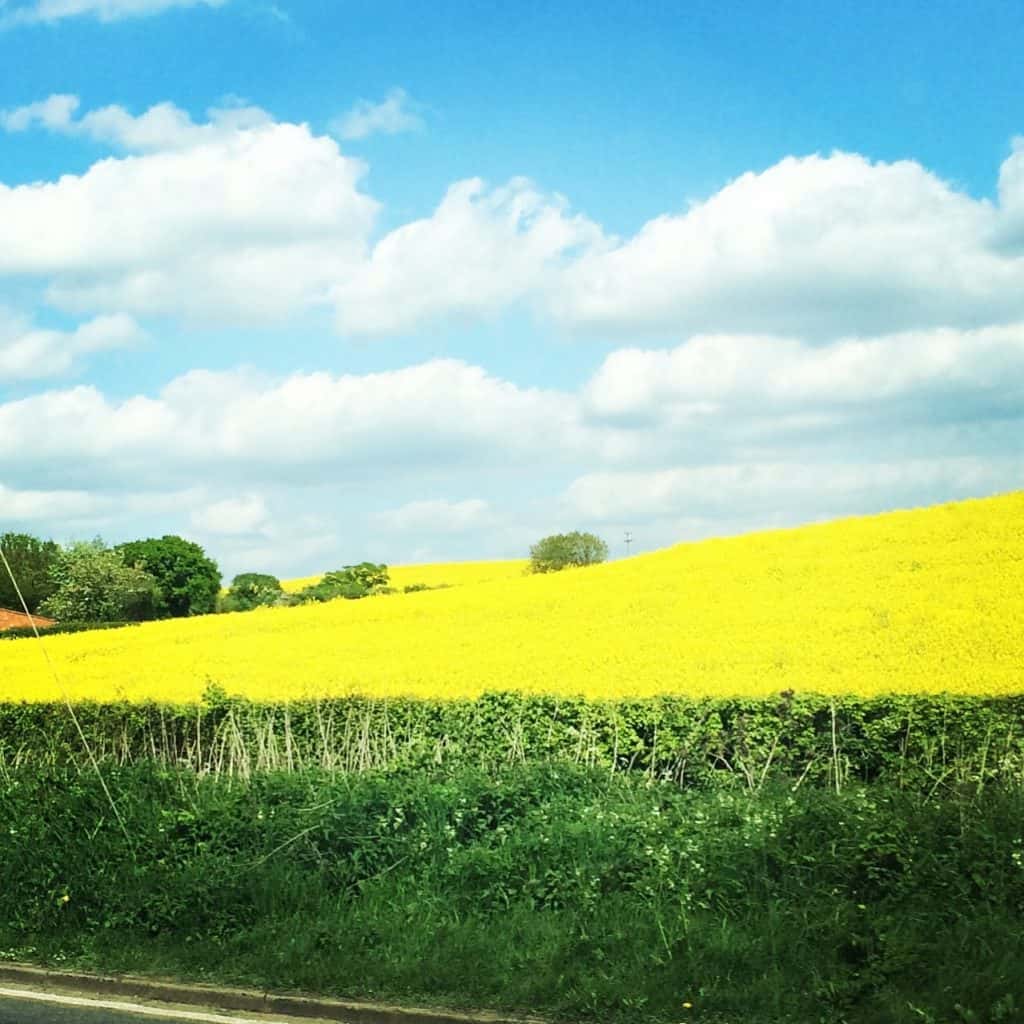 You can also get a bus going from London Victoria to Stratford-upon-Avon, which will tend to be cheaper but take longer. For bus fares and times, check out the National Express website.