I can honestly say that in no way have I ever thought I'd be able to say such casually (not at all) humble things like "Oh, sorry, couldn't make your Christmas party. We're skiing in the Alps." "This little number? Got it in the French alps." "Have you ever been skiing? I have. IN THE FRENCH ALPS."
For an American, the Alps seem like a wondrous land of excitement and foreign adventure. For Brits, they're just the closest mountain range. In fact, I've come across so many European skiiers just dying to go to Colorado and the US West coast. The grass is always greener.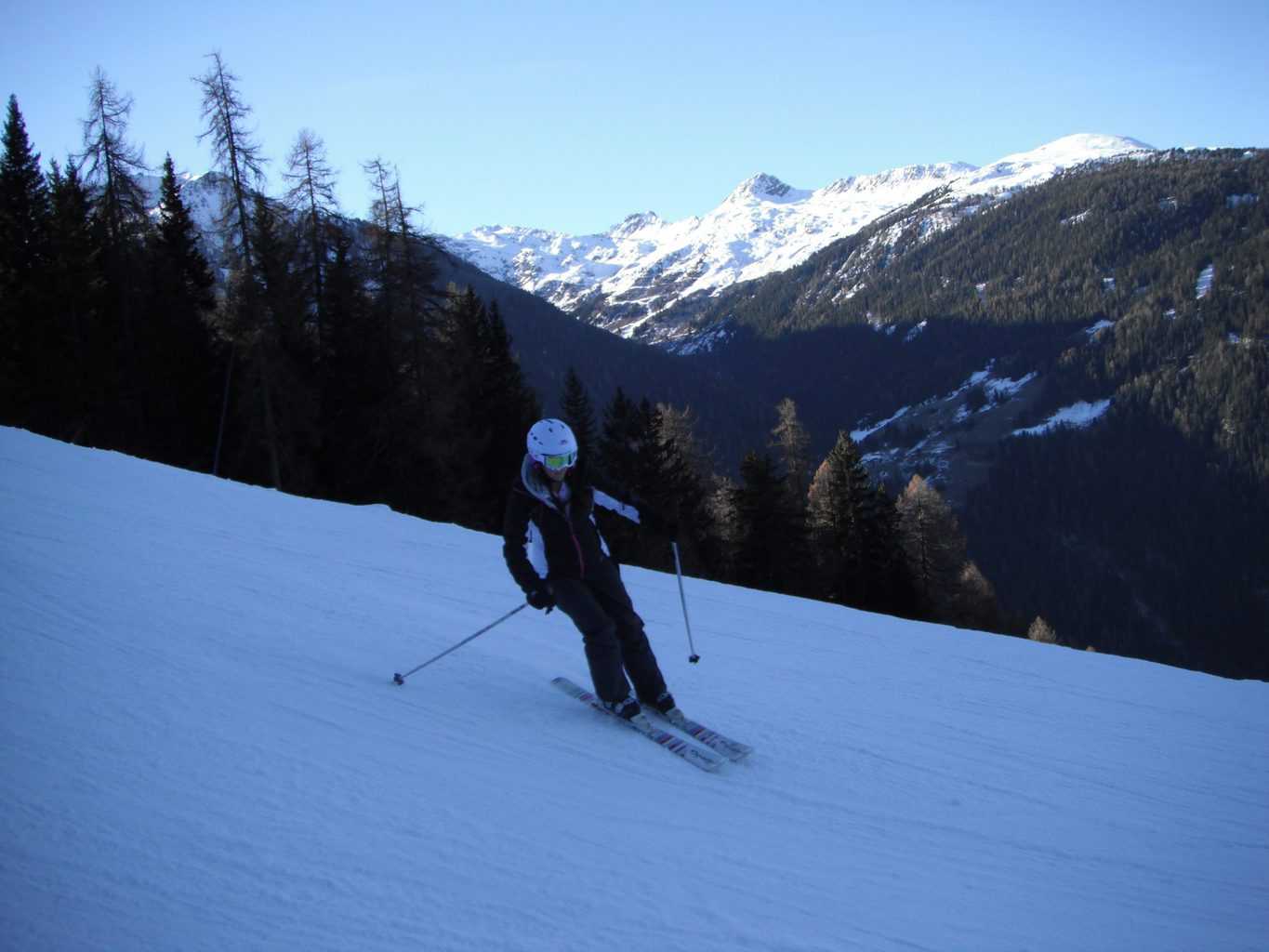 Anyway, this Christmas, I found myself learning to ski at Les Arcs, a French ski resort part of the Paradiski ski area. My boyfriend fiancée(!!!!!!!) (but we'll save that for another post) grew up skiing there, and we found a great last minute deal from Crystal Ski. Now that we're home and my body has started feeling normal again, I've got some thoughts for anyone thinking of doing the same.
For the best deals, book last-minute.
I mean, LAST MINUTE. As in, the car is packed and you've got one foot out the door and you remember you still need to book. This is your best chance at a ridiculously low price, as there will be places that still have rooms that want to fill them (unless it's a busy week like New Years or half-term.)
Most people say to not have a loved one teach you to ski.
We went against the grain and just had my boyfriend teach me up to a level to where I could get around. I wasn't looking to be in the Olympics, and spending time in ski school would have taken up a lot of the time we had planned to spend together. It worked for us, though the next time we go I may look into taking a private lesson to learn a bit more technique.
The downside, of course, is that for the first few days you would often find me face down in the snow, crying into my goggles, throwing my poles in the ground and yelling at him that I HATE skiing and HATE THIS MOUNTAIN and HOW DARE HE NOT LET ME WALK DOWN.Maybe if you found yourself a girlfriend/boyfriend less emotional than me, you'd be fine.

Skiing is fun. Learning to ski is tiring.
See above "crying into the snow" scenario. By the end of the week, I was loving (almost) every second. I would gladly go back on another ski holiday and was almost beginning to go back this week after the alps are getting a huge snow dump.

But LEARNING to ski is like having someone continually beat you up while throwing your body into the cold snow while you have two dangerous planks of wood attached to your feet. It's an awkward sensation at first and takes getting used to for more people. Be patient with yourself and take breaks when you need to.
When in doubt, throw yourself into the side of the mountain. You can do it. Before I was really confident that I knew what my skis were doing, I would often get scared about a ledge or drop I saw up ahead. It didn't really matter whether this was a steep drop right off the mountainside or a gentle slope into a snowy ditch. I was having none of it.

So instead of trusting my "stopping" lessons, I basically just threw all of my weight into the safest looking thing possible, cried that I was NOT continuing with this particular run, cried upon hearing an exasperated boyfriend say that I HAD to get down this particular run even if I side-stepped, and then huffing. I am such a joy, I know.
Enjoy the other benefits of snowy mountain
People do ski holidays differently. Some ski from first lift to last lift, some go out for a bit and then read by the pool the rest of the day, and some do a mixture. We found that a mixture worked best for us. We got to go swimming in a pool overlooking the mountains.
We saw Santa Claus and his reindeer doing a meet and greet.We stopped for lunch so I could catch my breath and regroup and enjoy being outside.
And we made the most out of beginning-of-the-season sledding as possible. Obviously.Have you been skiing in America or Europe? Do you have any tips on learning to ski without breaking your skis in half and storming off? Any great winter destinations to share?