So, as you may or may not know, I got married this past May in the beautiful English countryside. Judging by these pictures, it's going to seem like I think I got married to myself, but I promise I got married to another person and there were other people there — I just feel like most people aren't okay with their pictures being broadcast all over my blog.
For full disclosure, I didn't dream of my wedding as a little girl. I was too busy trying to read every book in existence and coming up with brilliant ideas for the best way to host a Harry Potter club on the elementary school playground. But I always DID assume I'd get married in America. At Disney World, actually. I mean, where else would I want to get married?
But as life turned out, I ended up moving to England and also have you seen how expensive Disney World weddings are? One day, if we're super rich, I'll make Guy have a redo with me, but until then, the English countryside was the best option.
We had so many of our American friends and family join us, including so many of my best friends who came to be my bridesmaids. I am still missing them terribly and am so grateful we got to spend that time together. It's one thing to know you have good friends, but it's definitely another to know that you have friends who will fly across the Atlantic for you.
Hey, sidenote! If you're traveling to the UK or live in the UK, whether for a short period of time or as an expat, why don't you join my Facebook group where you can ask questions, get advice or just look at pretty pictures of this part of the world! Just click here to request to join and I'll add you!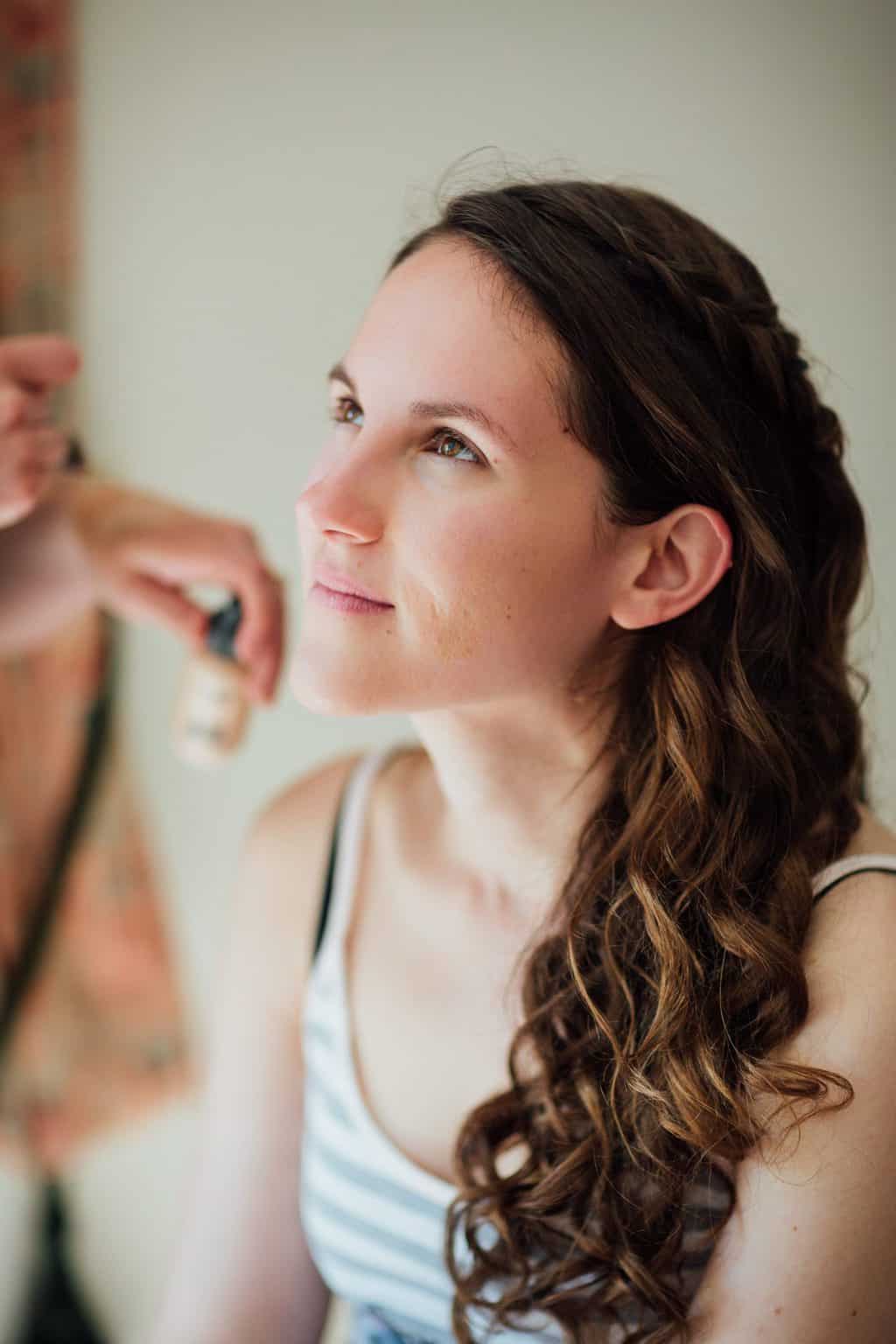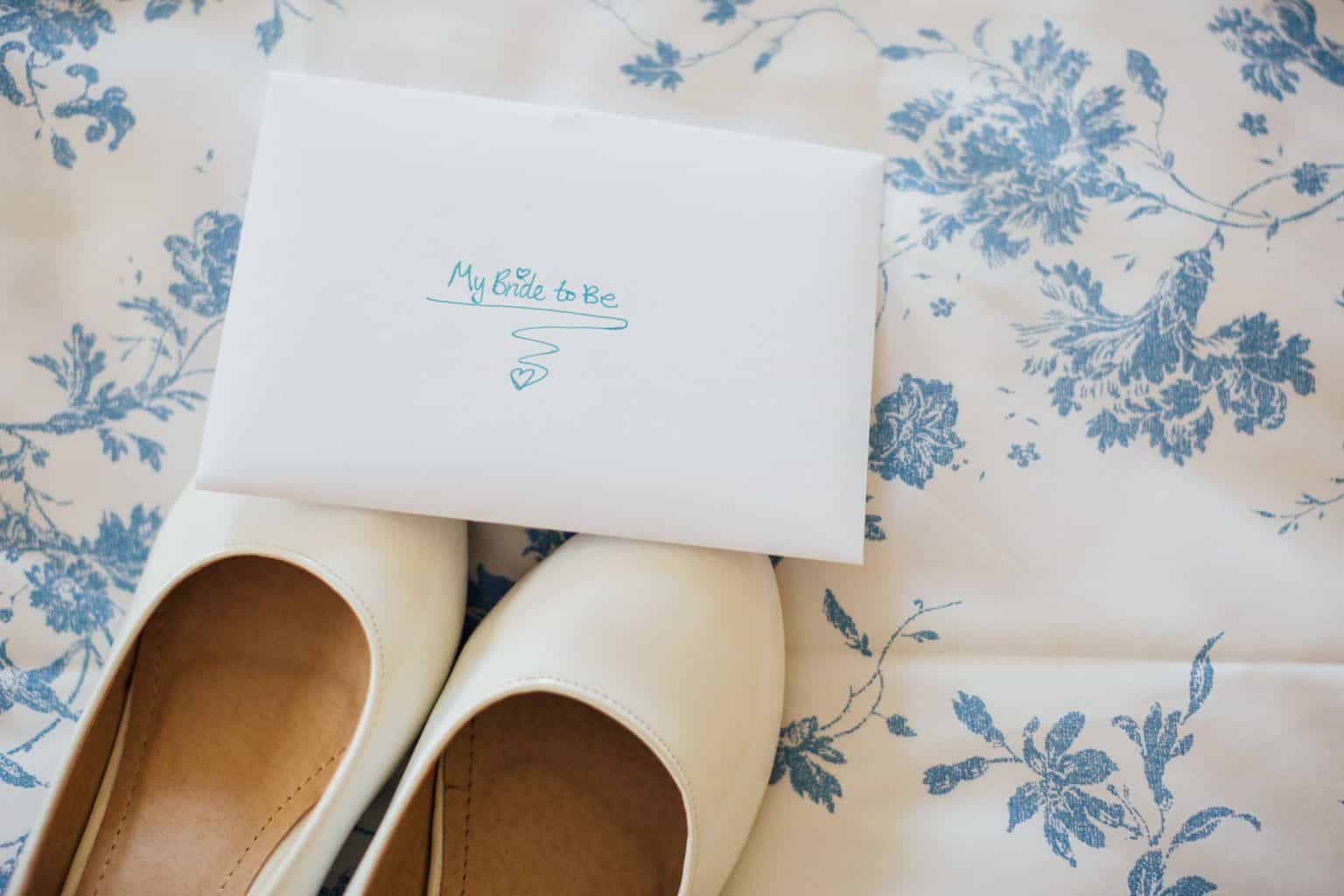 We decided to have a morning wedding, starting at 10:30, which apparently is not the done thing in England, so – sorry to everyone we made get up early.
My day actually started at 5:30am when I woke up after not sleeping all night. Obviously I was excited, but also I was incredibly nervous to walk down the aisle in front of everyone. I live my life in such a way that I generally hope most people AREN'T looking at me, so it was slightly terrifying to know that I was going to be the center of attention (sorry, Guy).
We had our ceremony in a church that had been on the site since the 12th century. This astounded my family and friends to no end, as the church I would have gotten married at (if I got married in a church) in America was built in…1975. Different worlds!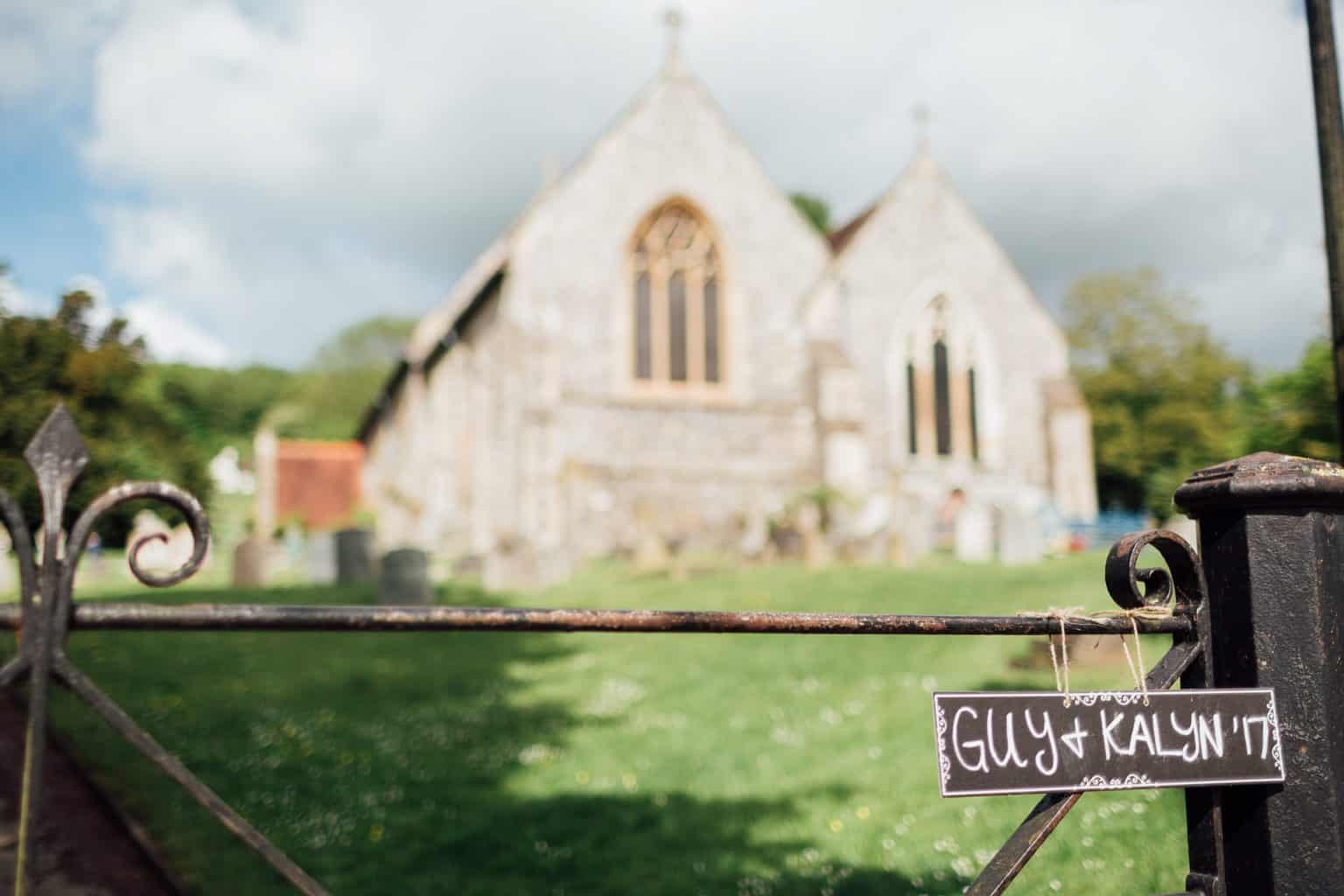 To be honest, I thought that this would be the most "English" part of our day. A traditional Church of England ceremony in a historic church. How does it even get more English than that?
Oh, well just you wait.
Firstly, we were joined by the cows in the park after the ceremony. Because it is not quite your wedding day unless you are surrounded by free roaming cattle wondering why you have brought a giant red bus into their land.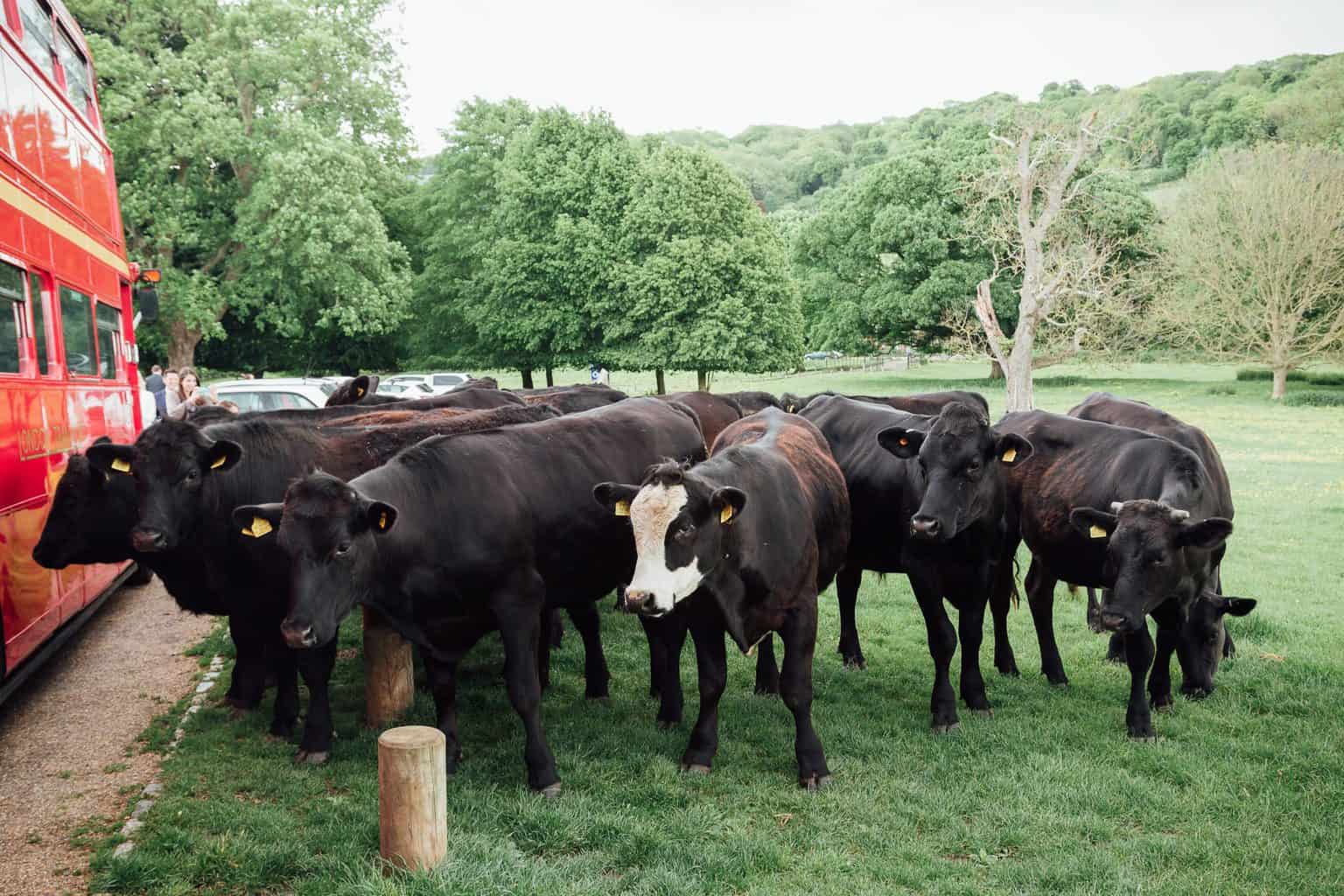 Then, despite a year and a half of worrying about the weather on the day, it absolutely poured and we had to rush everyone onto the bus and over to the reception. At this point, I didn't care about the weather at all, but I do think it was England's way of getting back at me after I had complained about the rain for years.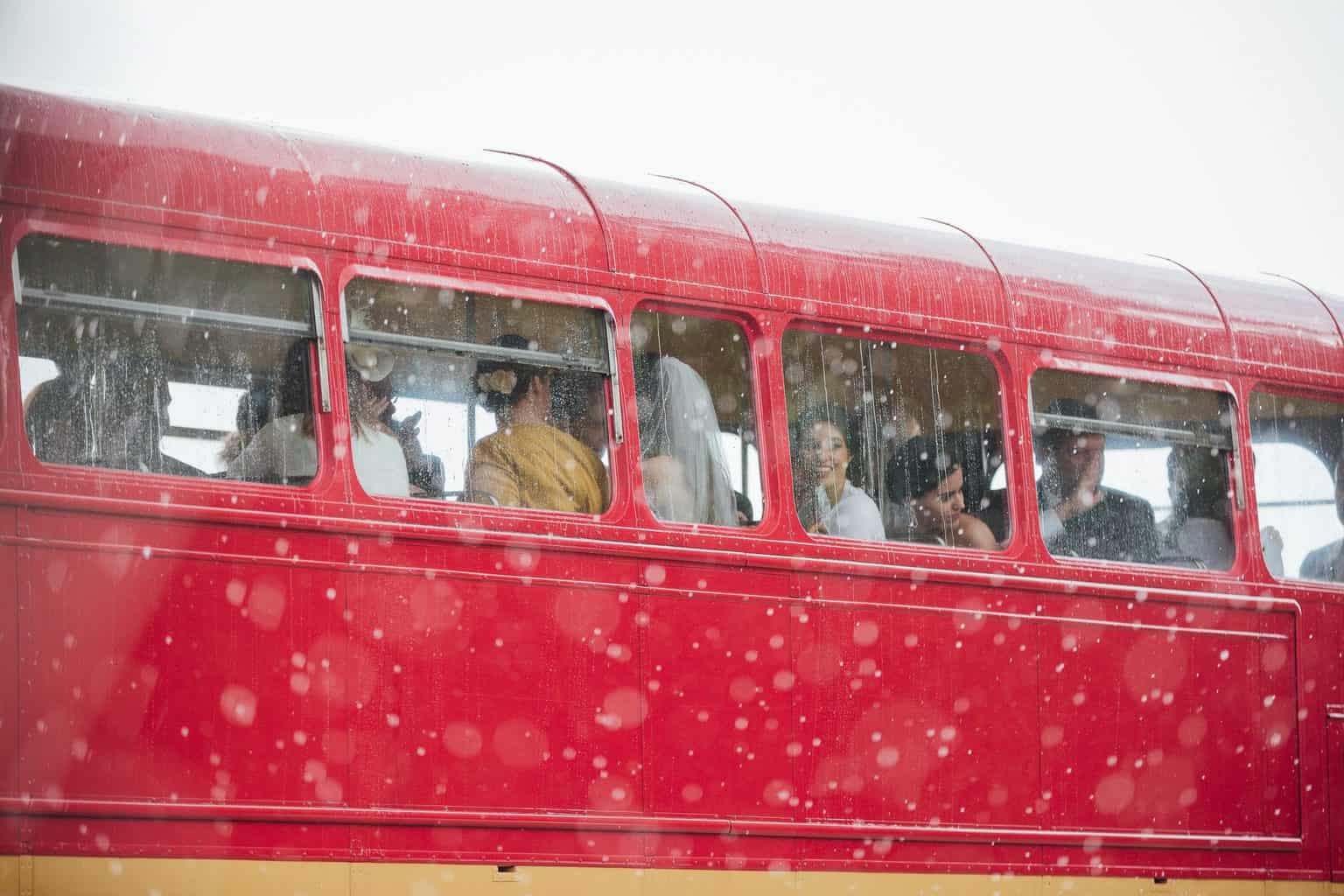 We had our reception in a horse's retirement home because, why not? Here's a picture of me trying to get up close to one right before it bit my finger.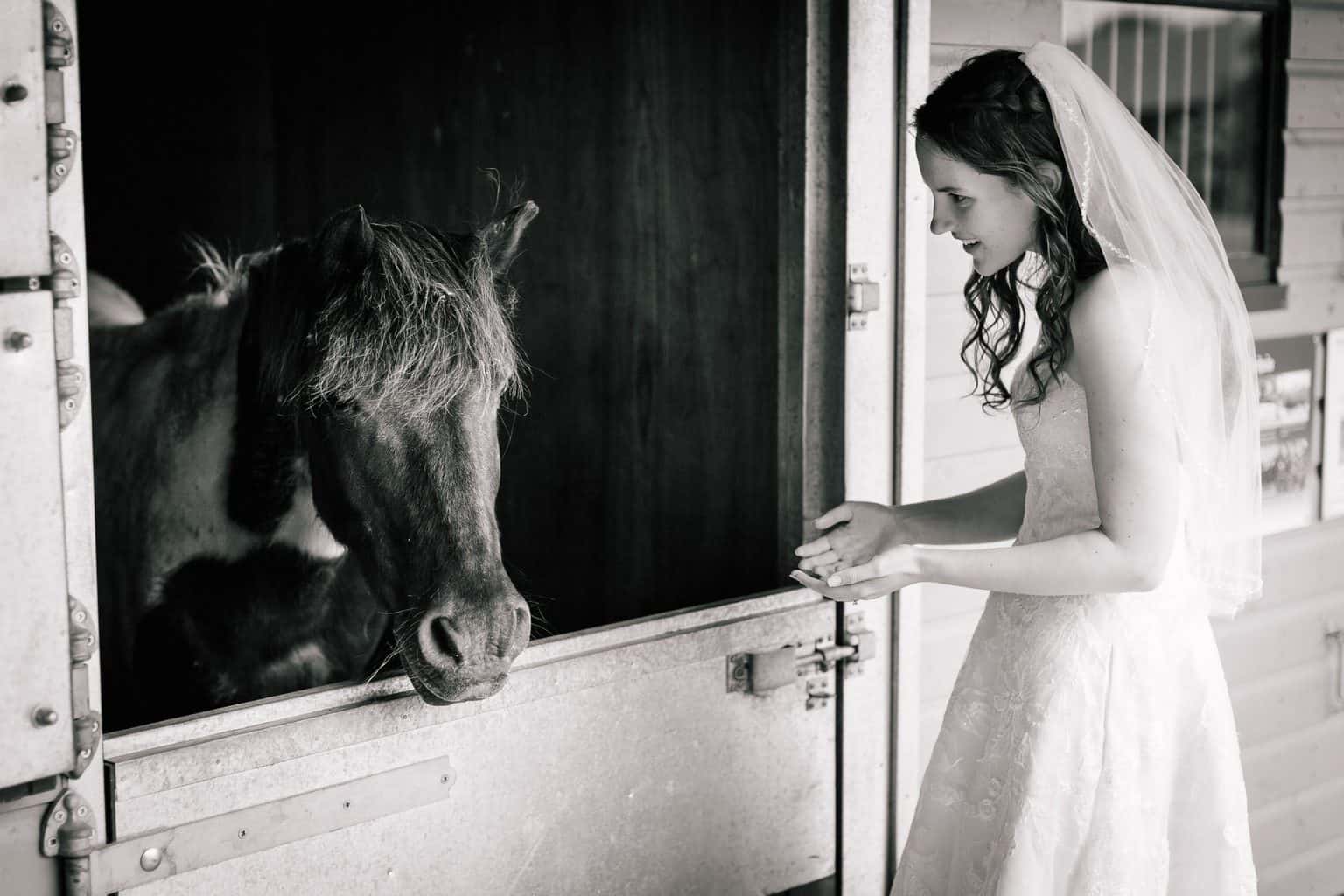 We did most of the decorations ourselves because who has the money or the desire to buy overpriced wedding decor? The jars on the tables were old spaghetti jars (I eat a lot of pasta), spray painted and covered with some twine I got off Amazon that took about 2 months to ship from China. The flowers were all from the local grocery stores.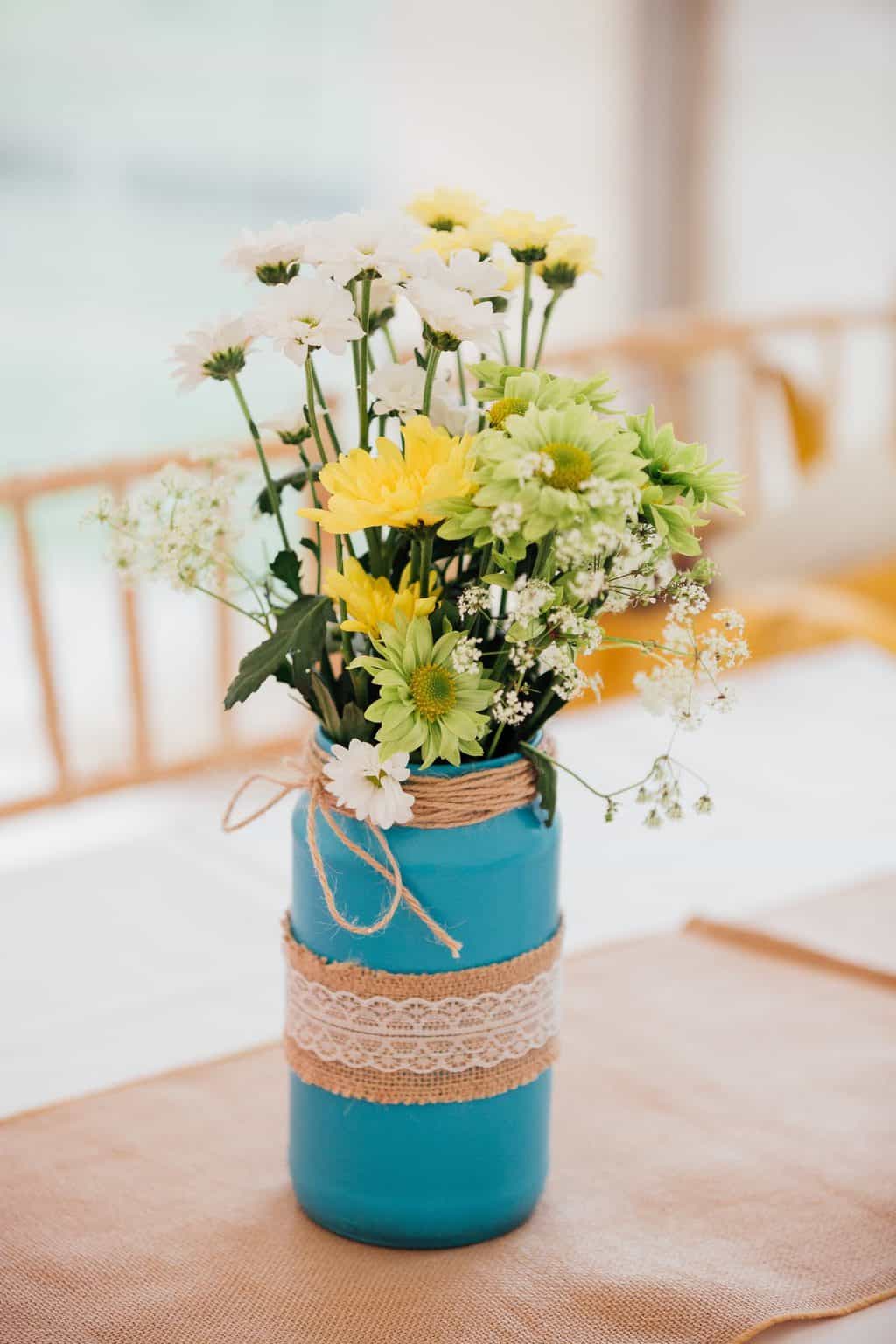 The rain continued on and off throughout the day, and at one point the wind was blowing so hard that our tent almost blew away, but it made for some nice pictures and soggy memories.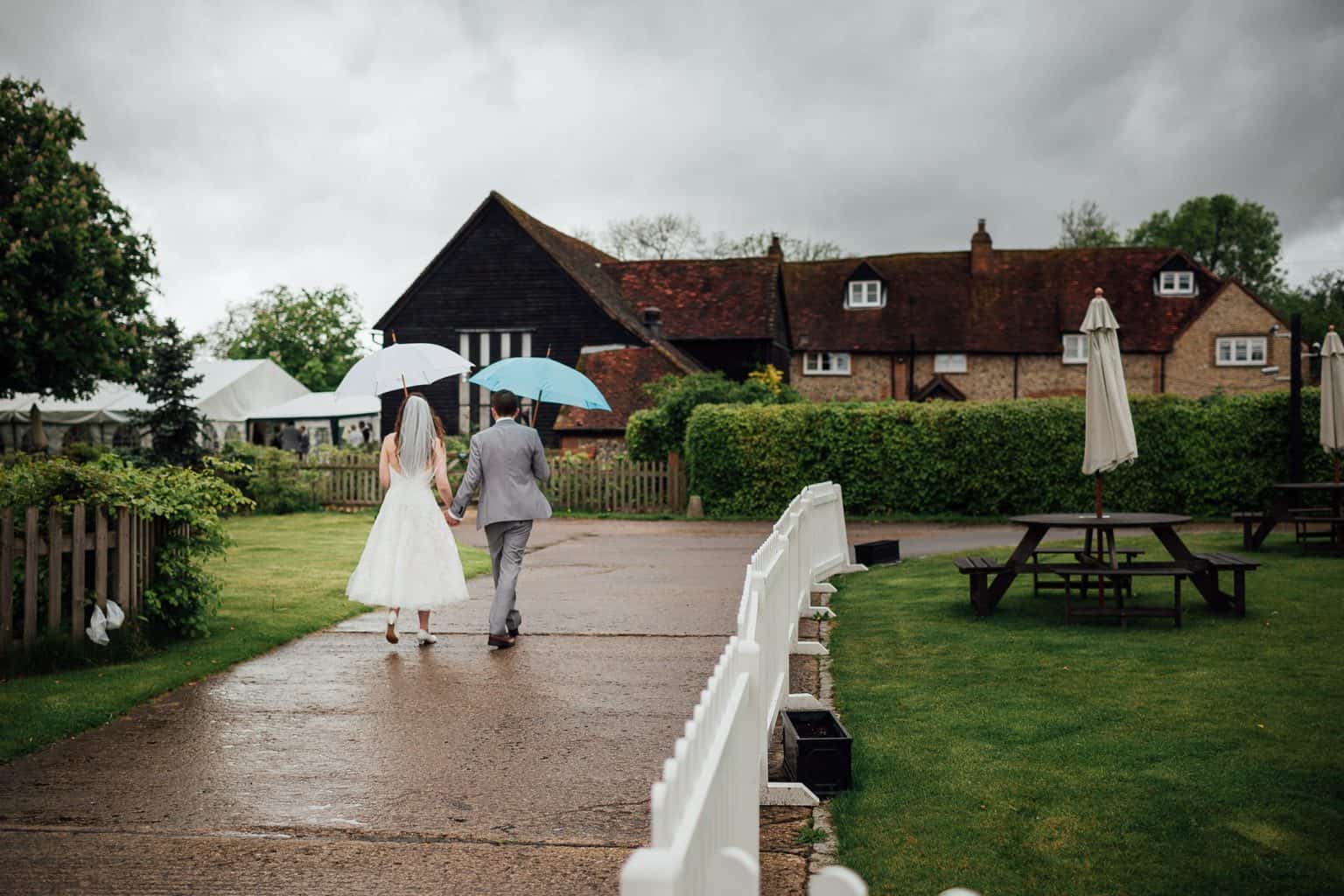 One of the most important parts of the day for both of us were the speeches. I honestly LOVE speeches at other people's weddings. In a traditional English wedding, you usually only see the Bride's father, Best Man and Groom talk.
However, I was having none of that and insisted that my Maid of Honor give a speech. I also decided to give one and spent the greater part of our engagement writing it. People were mostly shocked I gave one (see above 'please no one look at me' lifestyle), but I couldn't really have let the day go by just letting people talk ABOUT me.
In fact, I've seen a lot of questions on bridal groups since then where people ask things like "Is it okay if I give a speech at my wedding? I know it's not the done thing!" and it makes me so sad for all of these women who feel like they need to ask someone's permission to stand up at their own wedding and talk!
OF COURSE you should give a speech if you want to. I would highly recommend it, even if you wouldn't normally stand up in front of people.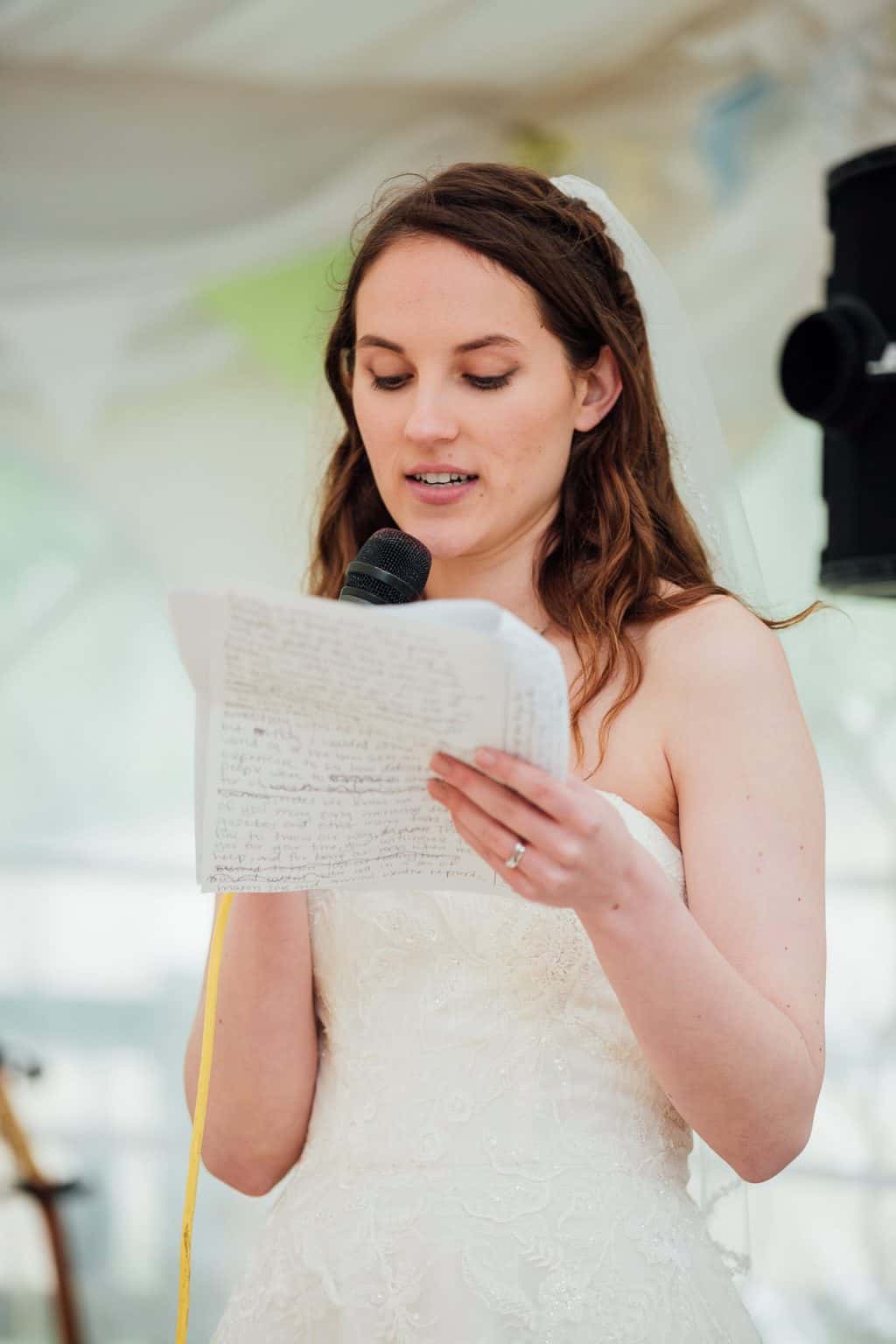 The final part of the day (English weddings go on forever!) was spent at the local pub (again, I don't know how we could have made this day more English if we tried).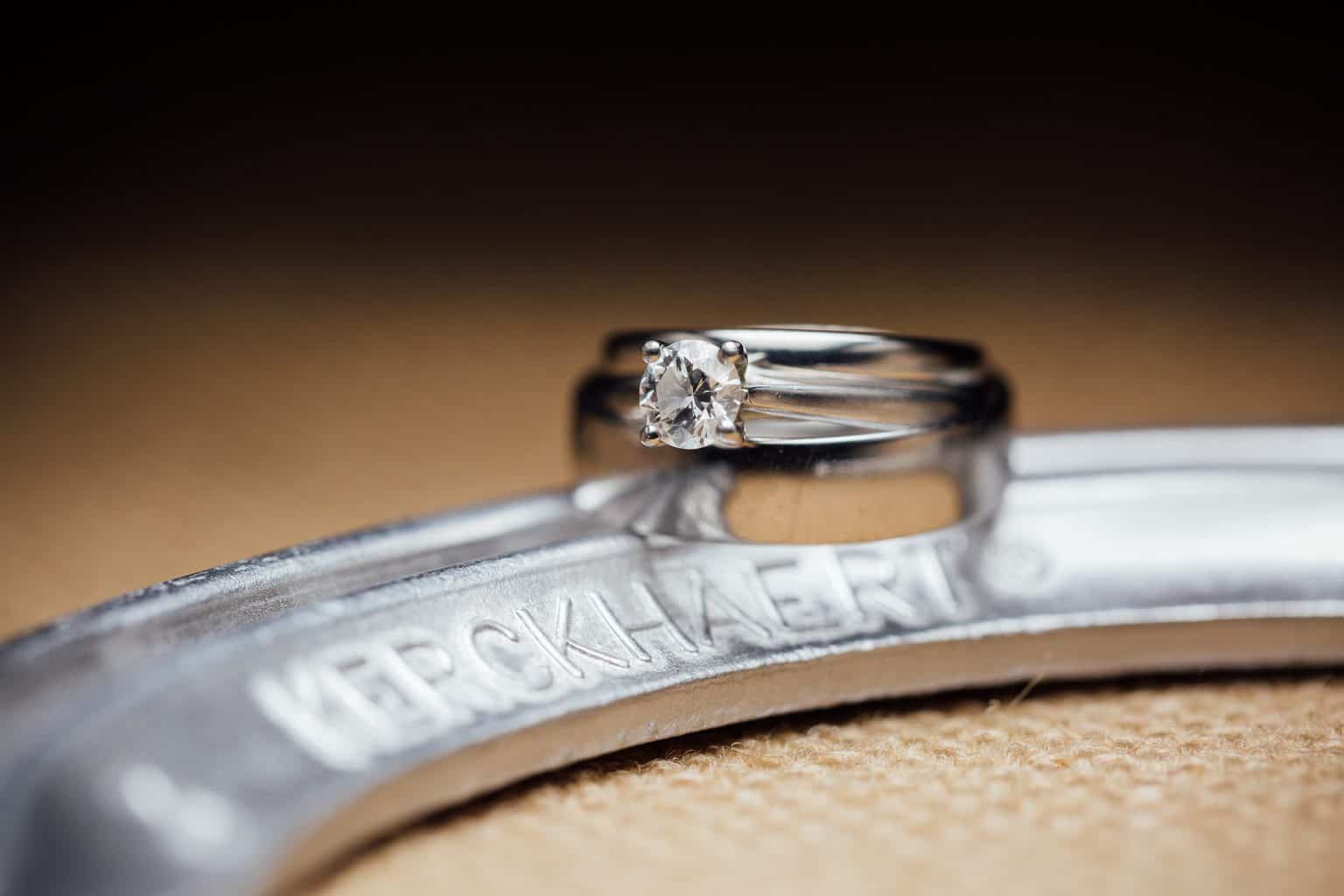 Overall, it was the perfect day and one we will remember forever. Not only because of the occasion, but because of how many people came out to show us their love. Walking down the aisle and seeing the faces of so many friends and family that I never get to see was one of the most emotional parts, and at least for that one moment, I felt like I was exactly where I was supposed to be.
All credit for the images go to our wonderful photographer, Five Owls Photography.