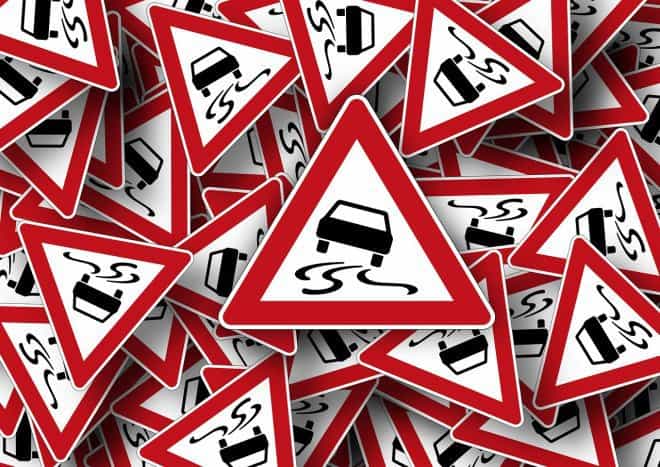 This is a collaborative post.  
Driving in the UK can be expensive for anyone, but especially for an American driver who a)refuses to drive a more fuel-efficient manual in the name of "everyone in America drives an automatic and I'm not switching" (me!) and b)has just recently switched into a UK license (me again!)
My car insurance is often triple what a "normal" rate would be here, but over time I've learned how to keep the costs down as much as possible.
Use a broker website
When you're looking for car insurance, your first stop should be a comparison website. With broker websites now available, it's easier than ever to get yourself a deal that provides you with suitable cover at a great price. Usually, these types of website will ask you to provide some information about yourself, the car you drive and your lifestyle, before giving you a list of insurance providers and their prices based on the details you've entered. When you've compared and reviewed what's on offer, you can simply select your car insurance quote and you should be able to purchase your policy there and then.
Sign up to telematics
Signing yourself up to telematics is a great way to cut your car insurance. Telematics refers to sharing information across a wireless network. In regards to motoring, telematics devices can be installed in your vehicle and used to monitor and record your driving habits, including your speed and whether you take to the roads at 'dangerous' times of the day, such as the early hours of the morning. How this is applied to your vehicle can differ between insurers, however most drivers can download an app or have a black box system fixed to the car itself. Insurance providers favour careful and cautious drivers and reward them with lower priced policies, so signing up to telematics could help cut your premium by a substantial amount. This feature is especially beneficial for young drivers.
Increase your voluntary excess
Your voluntary excess is the amount of money you would be willing to pay should you need to make a claim through your insurance. Agreeing to increase this sum can bring your premium down by a significant amount, so you could consider upping your excess to save some cash (as long as you can actually pay that amount should an accident occur).
Change your parking habits
Insurance companies tend to offer lower premiums to those who park their cars in safe and secure locations. The truth is, your vehicle is at a much higher risk of being broken into if it's parked on the street rather than in a garage or on your driveway overnight.
Build up your no-claims bonus
A no-claims bonus is a tally of the number of years in which you haven't filed a claim through your policy, meaning for every year you're insured but don't make a claim, you will earn another year's worth of no-claims bonuses. Insurance companies often recognise this and will provide a discount on your premium if you've got a good track record, so making a conscious effort to build up your no-claims year on year could mean you can benefit from reduced policy rates.
Whether you put some or all of these suggestions into practice, you should definitely your premiums lower. Safe driving!