Welcome to March! How is it March already? What did I even do with my life in January and February?!
I have spent the week burying my head under the covers and checking the mailbox every day for a visa response like a crazy person.
This month it's my turn to host Show Your World and we're doing a 'throwback' edition to my first trip outside of the UK as a wee little study first semester study abroad student. I had just turned 19, thought I knew everything, and was more than thrilled to be heading to Italy.
The first stop on our trip was Venice, a charming water-weaved city that looks more like a postcard than a real place.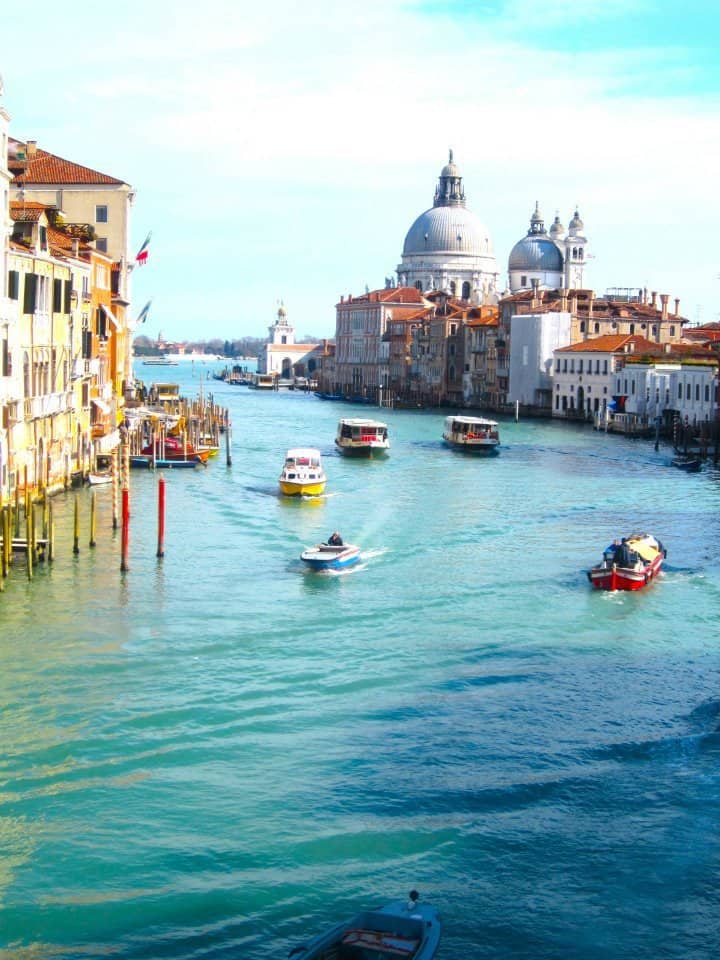 The colors in Venice are second to none. While we went to Rome after and found the architecture a bit…drag (I mean, it's ancient, I'll forgive them), Venice is bursting with shades of blues and reds and yellows that all reflect in the sunlight and waterways.
It's a perfect 'starter' travel city: small enough to walk everywhere, but with plenty to see and do (also known as making your Instagram friends jeal-OUS!)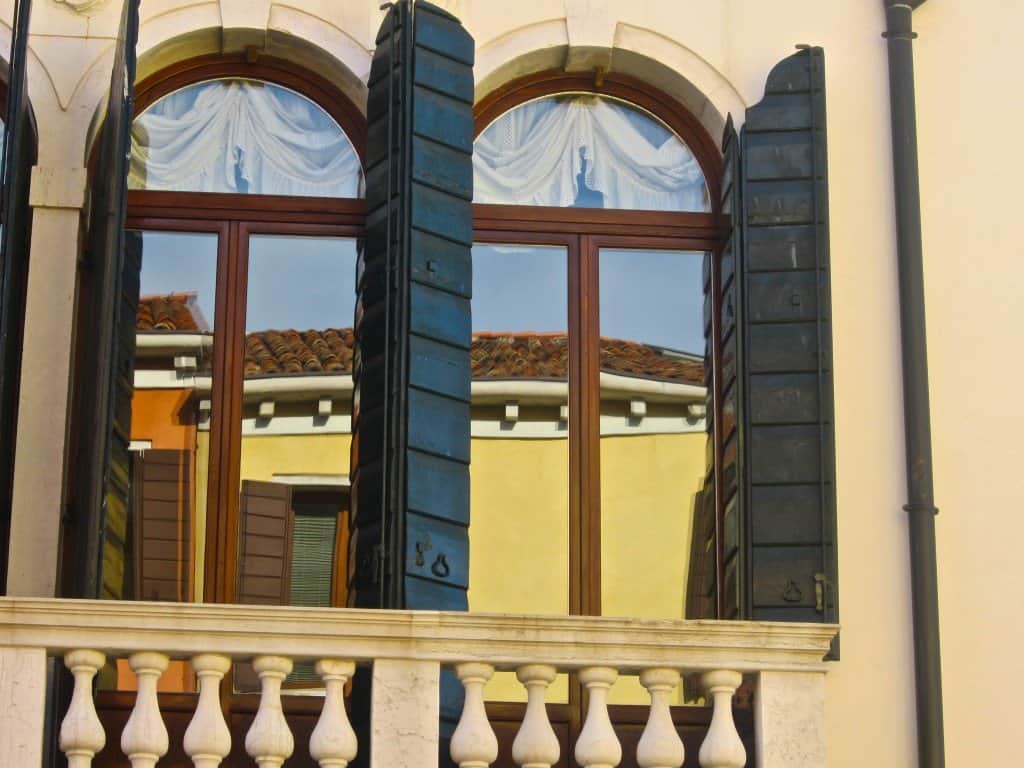 While in Venice, we lived on a diet of pizza, pasta, and the best gelato you'll find. I learned how to say 'hello', 'thank you,' 'please,' and 'chocolate chip gelato' in Italian. You can guess which one was of vital importance.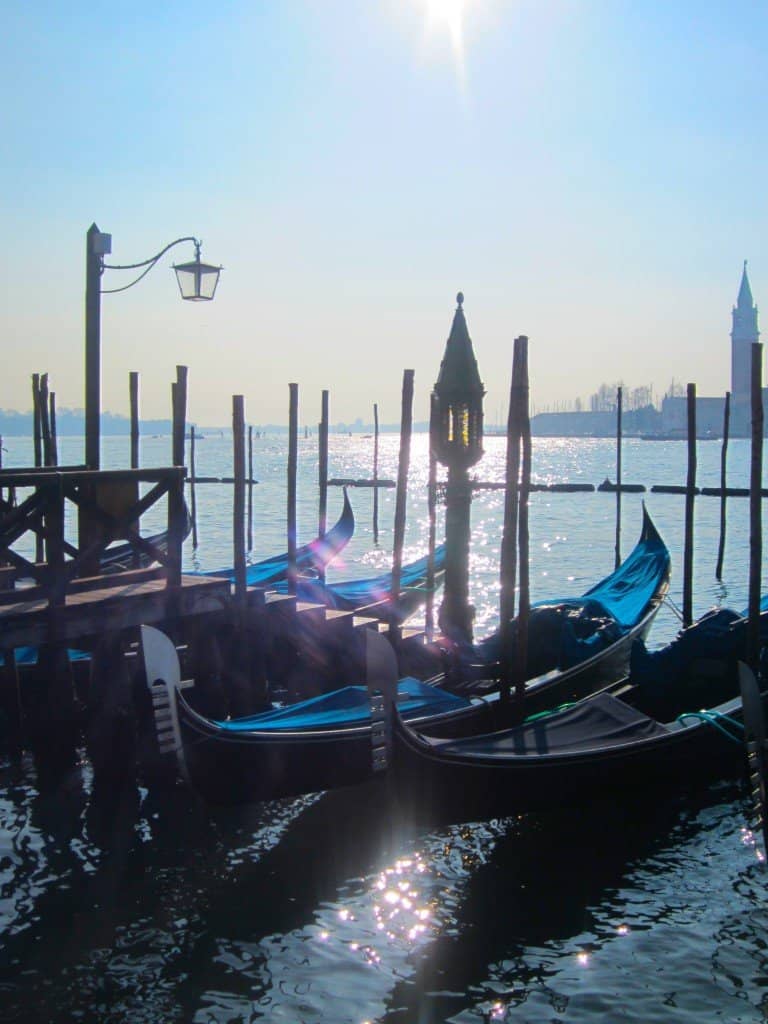 We found people friendly and welcoming, inviting us into their city for a taste of all that Venice has to offer.  Much of our time was spent sitting with our feet dangling into the water, soaking up the sun and continually reminding each other just how fortunate we were to be spending a lazy Sunday in Italy.
I, being the psycho that I am, was obsessed with getting a sunset picture over the water. I made us sit there for what felt like hours, snapping away until I captured it just the way I wanted. Looking back, it seems a bit silly as we probably could have made better use of our time, but back then I was taken in by the whole experience and knew it'd be something I'd remember forever.
In the end, it was so worth it. We're hoping to go back to Italy sometime in the next year or two, but it will never be quite the same as my first "European" adventure trip under the glowing Venetian sun.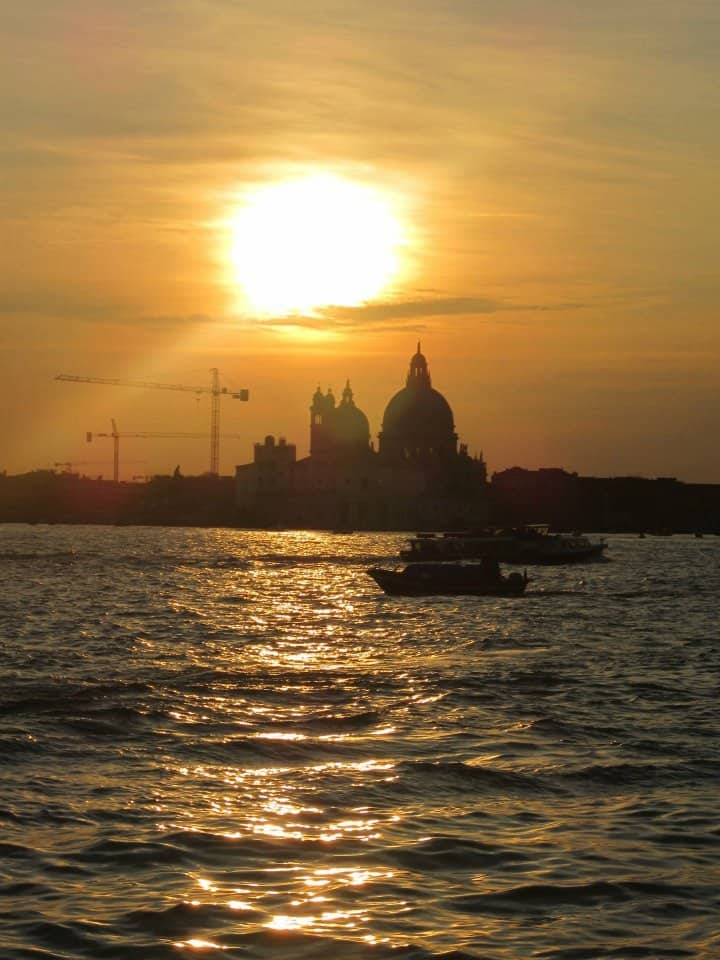 Now for the fun part. Do you want to participate in Show Your World this month? You can find Tiny Expat's post for this month here.
Here are the main guidelines from TinyExpats:
– tell us about an interesting place – it can be somewhere in your home country or a destination that you visited
– instead of just giving us facts about this location, use your words to show it to us as well – the way it looks, sounds, smells, conveying its atmosphere; photos are always welcome!
– add your link by adding a ping back in your article or, alternatively, in the comments
– add a link to this post on your blog and use this badge:
Visiting other participating blogs and leaving comments on them with #ShowYourWorld is highly appreciated, as well as sharing newsabout this link up on your blog and social media!
Show Your World is a monthly event – I will publish my own story every 1st Friday of a month and everybody's welcome to link up to this post. I will collect these links and post a round up on the 3rd Friday of the month, sharing all the links and short descriptions of submitted stories.
I will also share the links and images on my Twitter, Facebook and Pinterest (make sure you follow Girl Gone London and TinyExpats, so you will notice when we do it!
I will also send notifications on Twitter on the day I post the prompt post, to which you can link.