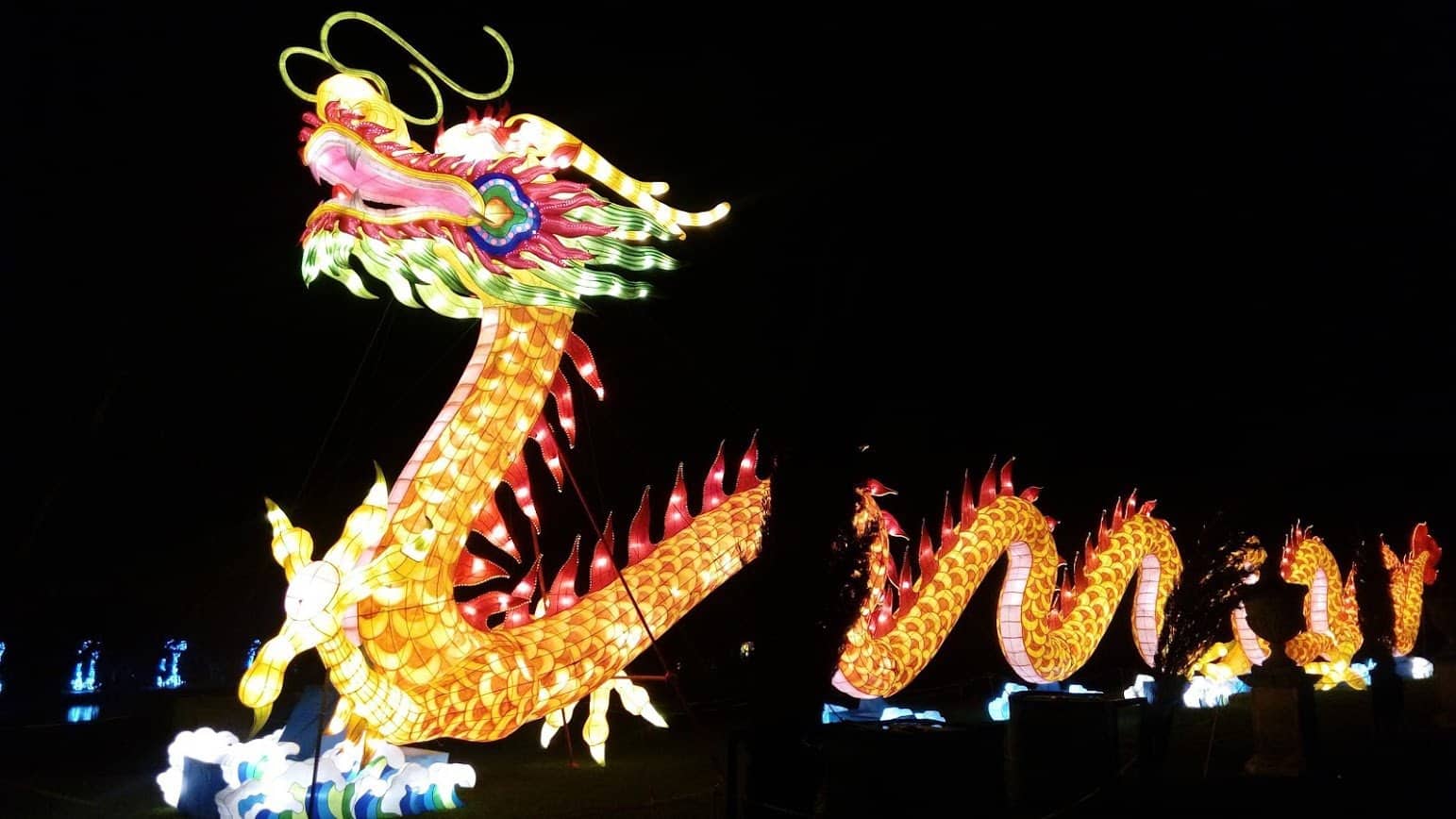 Last week, the fiance (henceforth known as Guy because that's his name) and I went to the Magical Lantern Festival at Chiswick House in London.
Chiswick House and Gardens are not too far from Turnham Green tube station, unless you are me and it takes you double the time because the GPS took you all the way around to the other side of the gardens only to make you walk back through where you just came from. NOT BITTER OR ANYTHING.
The gardens have been transformed for a limited time into a bright and colorful self-guided tour where you find yourself amidst cute baby pandas, gigantic dragons, and friendly elephants.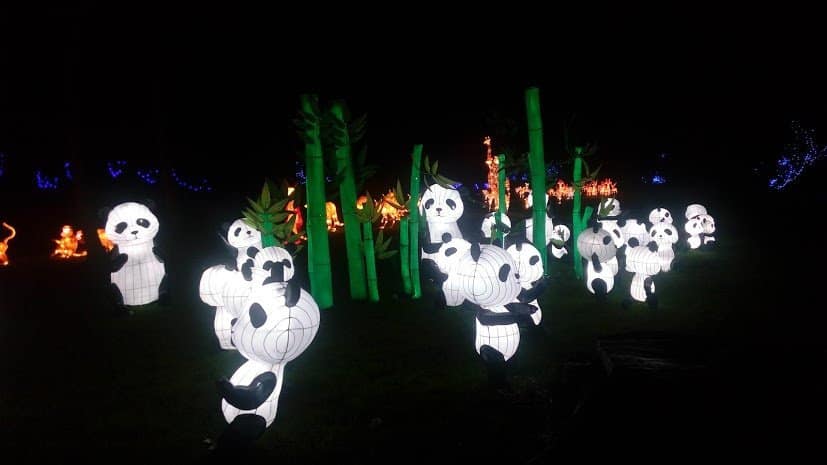 Unfortunately the weather was relatively unpleasant when we went, but the number one rule of London is that "the show must go on" regardless of the rain or we'd never get anything done. Even so, the pathways stayed decently mud-less and plastic walkways had been put down in the main entrance to keep your feet from traipsing through the grass.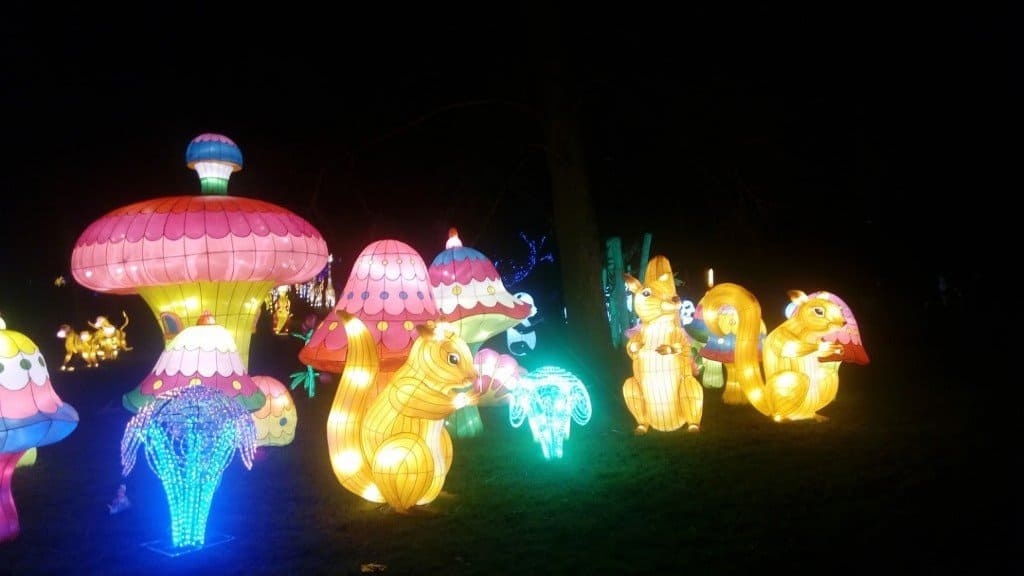 You can take as little or as long as you want, though once you get to the exit they do make sure you leave rather than going around again (and fair enough, as it can get busy!) At any point along the path, though, you could double back on yourself. In the end we both had a really nice time strolling around and talking while looking at the lanterns, though Guy pointed out that it was the right set-up to be cool rather than tacky. There is a fine line between "random inflatables in some man's yard" and "beautiful lanterns to light up the night," and the Magical Lantern Festival was safely the latter!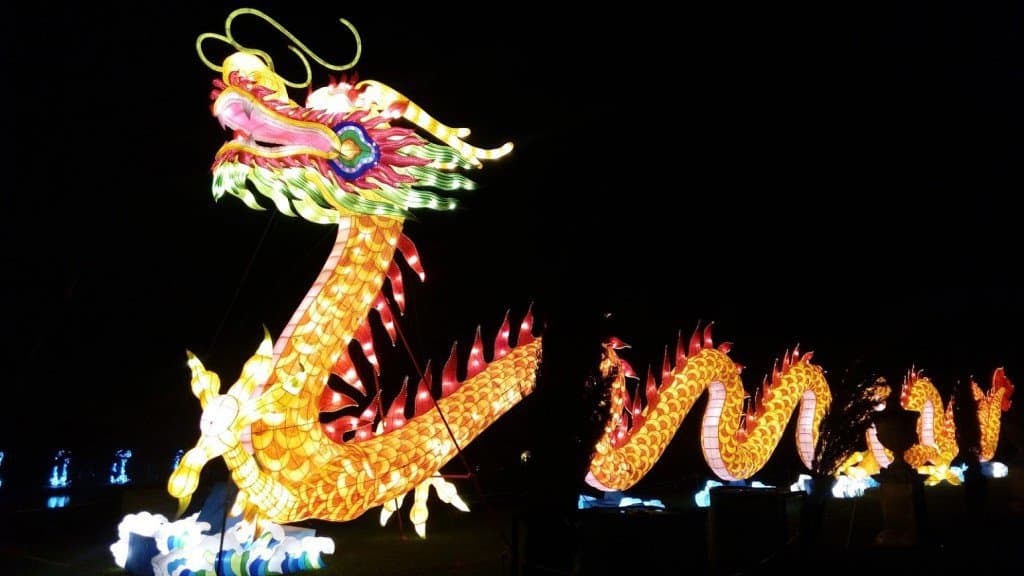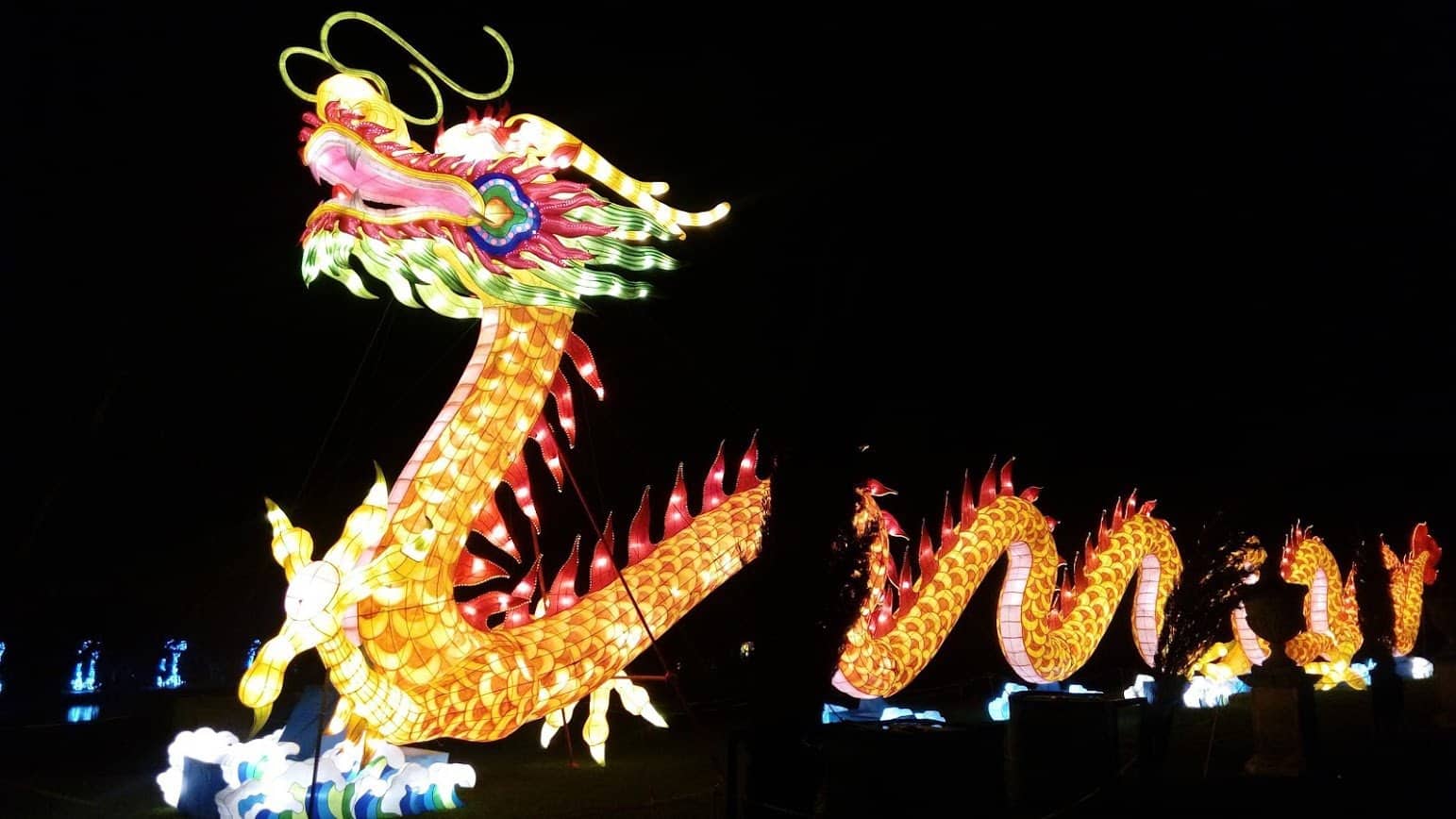 About half way through there are some stands set up selling hot food and marshmallows for you to roast in the fire. We didn't do it because I refuse to eat marshmallows in a country that doesn't believe in S'mores, but people looked like they were enjoying keeping warm and taking a break.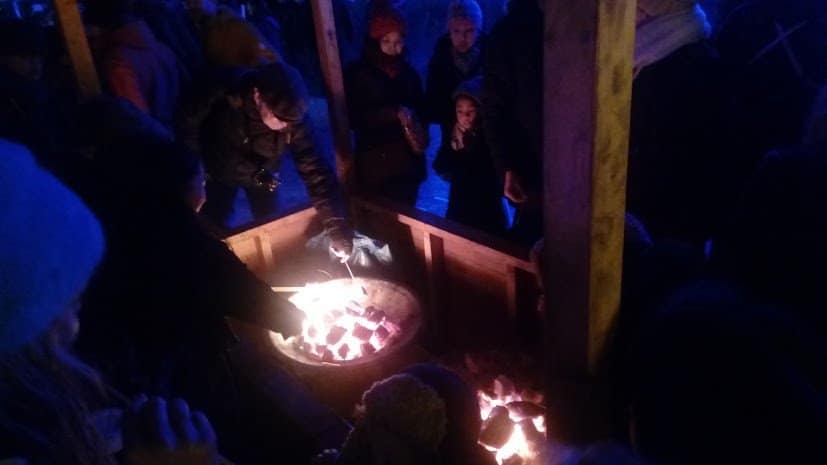 Sometimes it's easy to feel like I've "done it all" and am a little jaded by what London has to offer, but the Magical Lantern Festival was a nice reminder that this city is full of places and events to explore no matter how much you feel like you've already done.