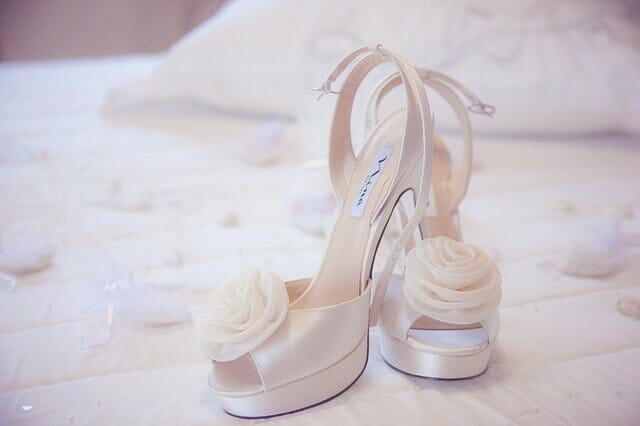 The following is a featured post from Oxfam. 
If you're gearing up to get married, you'll no doubt want to look your best. All eyes will be on you when you walk down the aisle, so you can't afford to commit any fashion faux pas. To help ensure you wow on your wedding day, here are three simple but effective style tips that all brides-to-be should know.
Choose a dress with a difference
 OK, so there's no shortage of wedding dresses to choose from these days. But how many of these gowns really stand out and make a lasting impression? Rather than opting for a regular, run of the mill dress, why not make a statement and choose something a little different that truly reflects your sense of style. For example, instead of buying a brand new gown, you can take your pick from the selection of beautiful vintage wedding dresses now available online and in specialist stores on the high street. Perhaps a bold 1980s bridal dress complete with ornate ruching details would be perfect for your big day, or maybe a more subtle 1950s designer dress with a classic silhouette would suit you better. By thinking outside the box when you're selecting your gown, you can achieve stunning results.
Coordinate every last detail of your big day
When it comes to planning a showstopper wedding, the devil really is in the detail. If you want your celebration to exude seemingly effortless style, you'll need to plan every last element of the day. From the flowers in your bridal bouquet to the colour of your table decorations, it's important to make sure all your accessories complement one another. You should be able to get all the inspiration you need online and in magazines, and it can help to create a mood board complete with coordinating colours and accessories.
Practice your hair and makeup
To avoid last-minute panics, it pays off to practice your wedding hair and makeup ahead of the big day. If you're getting this done professionally, it will be an added expense. However, it could prevent a crisis on the day – and it will help ensure you achieve the perfect results you're looking for. Whether you're going all out with full makeup and a dramatic up-do or you're aiming for a more subtle style when you stroll up the aisle, having a run-through ahead of your wedding will mean you can iron out any problems.
By following tips like these, you can rest assured that come your moment in the spotlight, you'll be able to shine.