Top London Landmarks You Can Hire for a Business Event
When it comes to iconic venues, London is surely one of the best cities in the world to find them. The UK capital has a rich heritage and culture, with many landmark buildings and visitor attractions old and new.
Here's a quick look at some of London's best known corporate venues that you can hire for a business function, conference or other corporate event. If you really want to wow your key clients or impress your foreign visitors, this is how to do it. The only problem is: which venue to choose?
St Paul's Cathedral, London EC4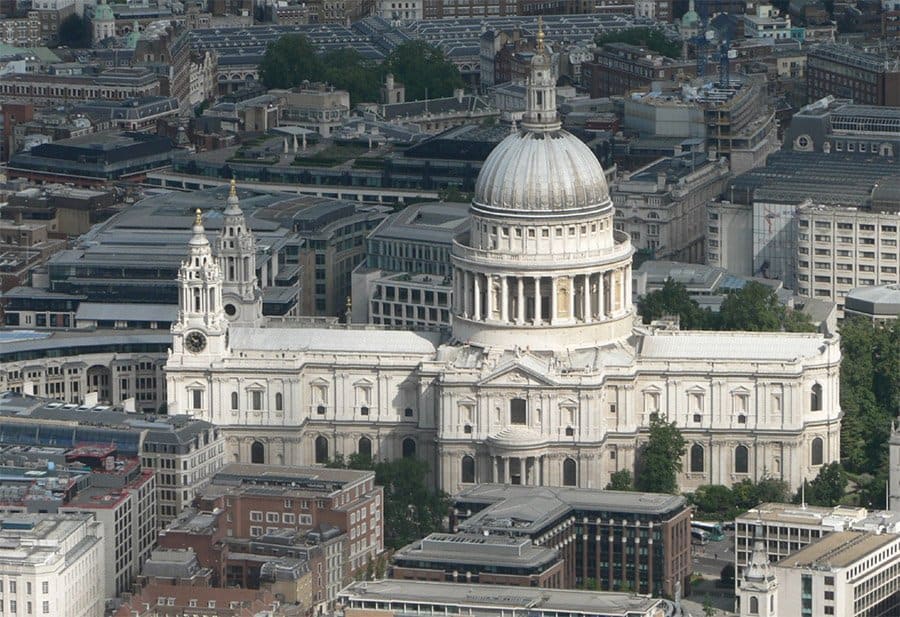 Sir Christopher Wren's architectural masterpiece and one of London's most recognisable landmarks, St Paul's Cathedral is nothing if not grand and glorious. Its magnificent spaces and function rooms – from the crypt to the 'whispering gallery' – can accommodate 70 persons for meetings, 250 seated diners and up to 350 standing reception guests.
Whether you opt for the Crypt, the Wren Suite, the Nelson Chamber or the North Churchyard, your guests won't fail to be impressed with the truly jaw dropping historic surroundings. Combine historic splendour with the comfort and convenience of 21st century facilities in London's epicentre.
Iconic department stores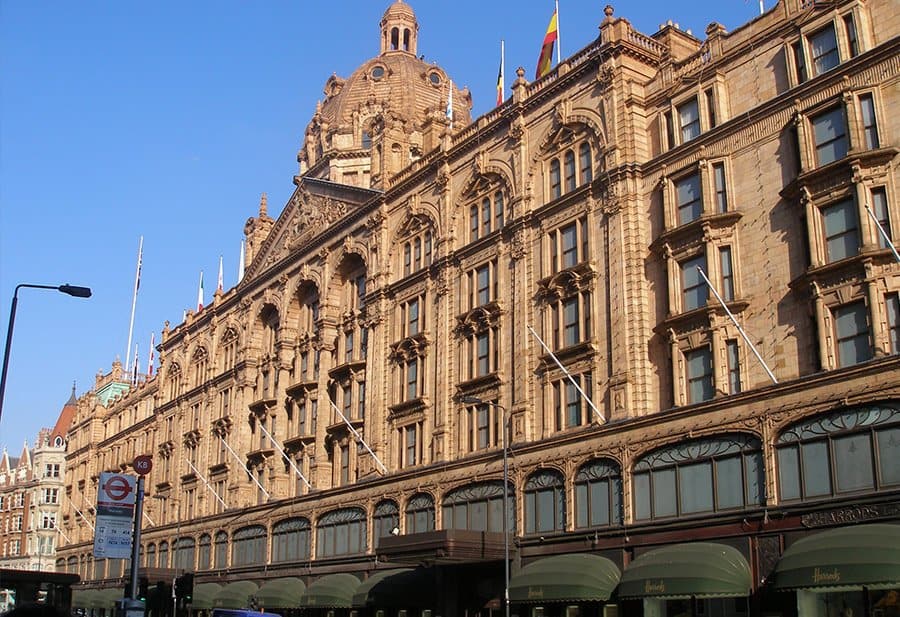 London is known for its world class shopping, but did you know that its historic department stores – Fortnum & Mason, Harrods, Liberty of London – can be hired for corporate events?
The pearl of London's Piccadilly and dating back to 1707, Fortnum & Mason is bursting with Georgian splendour and a wealth of distinctive event spaces for every conceivable occasion. From wine tasting in The Crypt to formal tasting experiences in one of several private dining spaces and 3 restaurants, F&M have mastered the art of old school magnificence in the modern events world.
At Harrods, 'anything is possible' according to their famous strapline. Bespoke events can be booked in a multitude of sensational event spaces – from champagne breakfasts in the famous Food Halls to lavish dinners in The Georgian Restaurant on the top floor and even including alfresco dining on the former helipad on the roof!
Liberty, a name synonymous with luxury since 1875, offers bespoke private hire for a wide variety of corporate events including private dinners and receptions, as well as exclusive private shopping on the 4th floor for up to 500 guests.
Tower of London, London EC3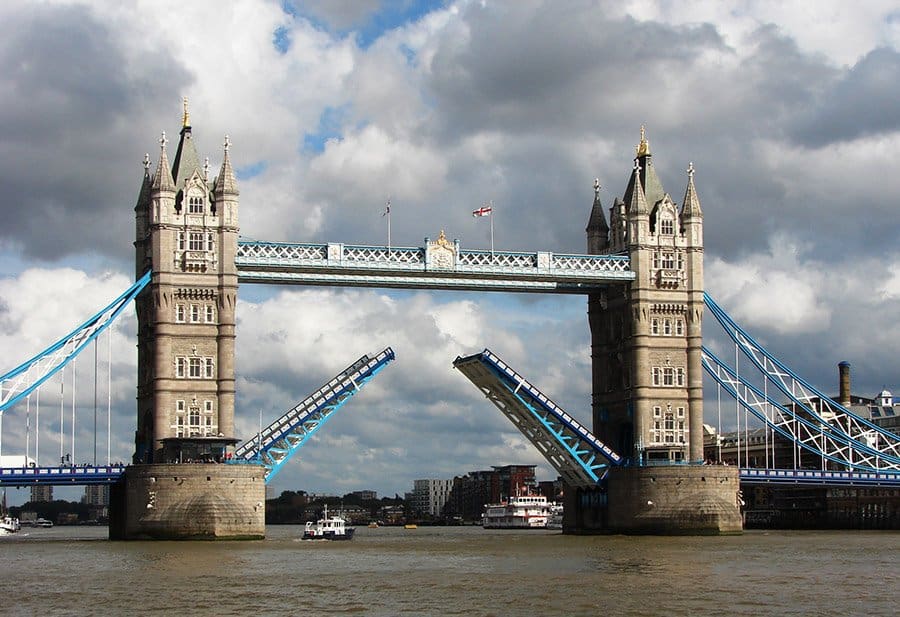 The majestic Tower of London is one of the UK's biggest tourist attractions and a UNESCO World Heritage Site, with a history that goes back over a thousand years. The venue on the banks of the Thames has a wealth of venue options available and can accommodate up to 2,000 guests in total.
From daytime meeting and conference venues to evening dinner parties, large scale receptions or banqueting events, the ancient surroundings of the Tower of London are sure to leave your guests thoroughly impressed. For the ultimate in corporate entertainment, why not add in a private view of the Crown Jewels or let them witness the ancient Ceremony of the Keys?
The British Library, NW1
The British Library is undoubtedly one of the world's greatest academic institutions and repository of over 150 million items, some dating to 3,000 years ago. The new building opened in 1998 to great critical acclaim.
There's a state-of-the-art Conference Centre with flexible conference facilities for meetings, lectures, media events and private screenings. The auditorium can accommodate up to 255 people and there are facilities for sound and video and film presentations as well as for simultaneous translation. Together with a specialist technical on-site team, world class delivery of any corporate event is guaranteed.
Tower Bridge, London SE1
Built in the late 1800s, this iconic symbol of London and the most famous bridge in the world is situated right next to The Tower of London. The Bridge Master Dining room (capacity: 12 seated, 20 standing), the historic North Tower Lounge (20; 45) and the magnificent Victorian Engine Rooms (40; 80) can all be booked for meetings, functions and dining events.
However, the star attraction has to be the glass walkway that spans the two towers right at the top of this world famous structure. It has a seating capacity of 120, with 250 guests for a standing reception.
Show off the beauty of London to its full advantage with a corporate event at Tower Bridge. Enjoy panoramic views up and down the Thames, and treat your guests to a tour of the Victorian bridge mechanics in the southern tower, while you're there.
Famous skyscrapers
London's skyline wouldn't be the same without its spectacular architecture, most famously seen in its unusual and prestigious office skyscrapers that bear equally quirky names.
At 180m tall, The Gherkin's striking architecture is the brainchild of world-renowned architect, Lord Norman Foster. The glass dome at the top of The Gherkin is available for exclusive private hire as event space for corporate functions, weddings or memorable product launches.
Breath-taking views are guaranteed from The View from the Shard on the 69th floor and the skydeck on Level 72. The venue can be hired for smaller dining occasions or large scale affairs for up to 400 guests.
The Leadenhall Building, popularly known as The Cheesegrater, is London's highest dedicated event space on the 42nd floor of this iconic building. The venue offers flexible meeting space for conferences and receptions for up to 300 people (220 for seated events).